New Bern African American Heritage Trail
Part of a long-term collaborative effort to uncover New Bern's African American experience, the first installment of New Bern's African American Heritage Trail is a collection of points of interest located within the greater Craven Terrace/Dryborough neighborhoods of New Bern. Sixteen panels at ten sites explain and interpret significant historic events, people, and places pertaining to African American heritage. A self-guided tour allows visitors to explore each panel, featuring historical information, photographs, and graphics.
The panels' topics and events span from pre-Civil War to Jim Crow and thereafter; little-known stories about New York Knicks' Walt Bellamy and author Alex Haley residing in New Bern are featured along the trail. The trail stops are not arranged in any specific order; the map allows visitors to browse at their leisure.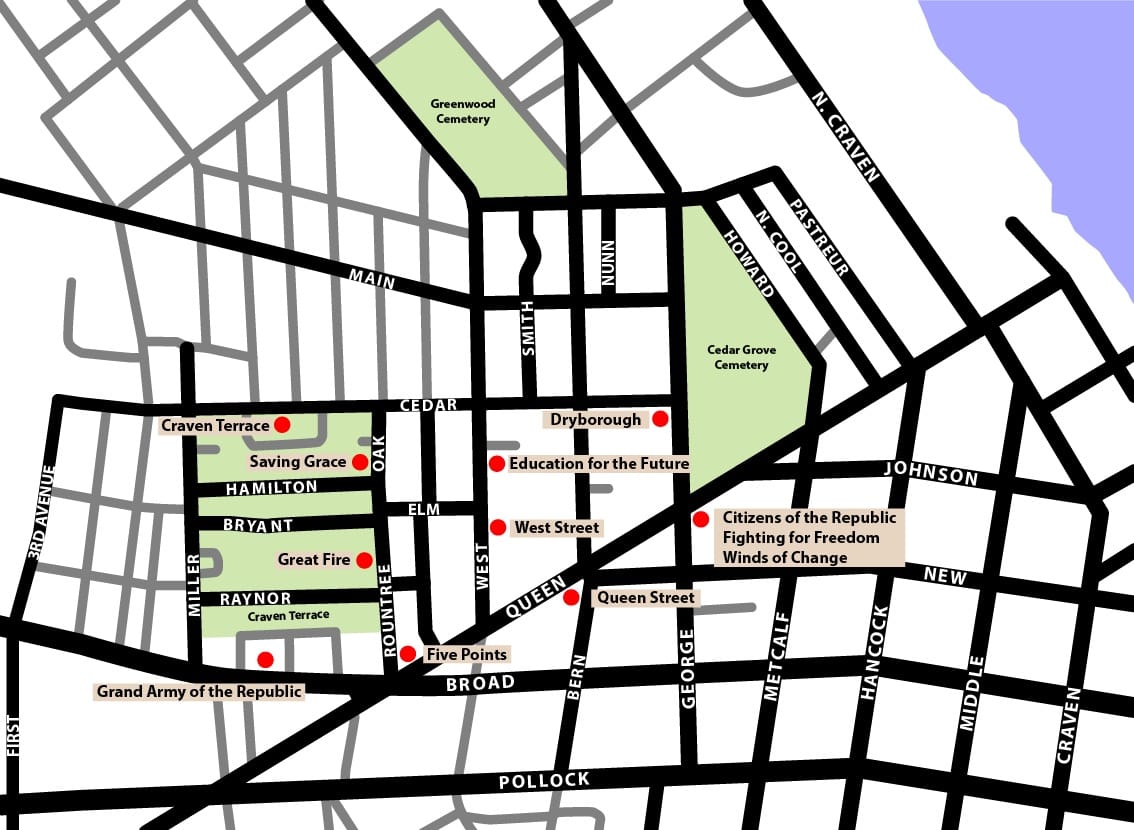 Trail Stops & Panels
(Listed from east to west.  Click on title for details.)