---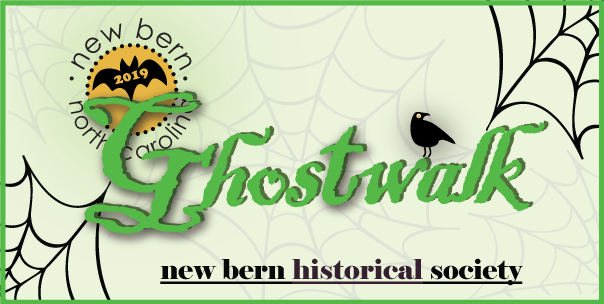 Ghostwalk 2019!
October 24-26
Details...
Tickets are good for all three nights but limited attractions are open on Thursday night - see schedule.
Special Encore Presentation of The Last POW
Presented by Steve Tyson
Wednesday, November 6 at 6:30 pm
Cost $10 per person
Join natural-born storyteller Steve Tyson as he peels back layer upon layer of history in his search for the last POW from New Bern's World War II POW camp, Camp Battle.  Details...
A Delicious Country: Rediscovering the Carolinas Along the Route of John Lawson's 1700 Expedition
Presented by Scott Huler
Sunday, November 17, 2 – 4 pm
Cost $10 per person
Retrace John Lawson's historic 1700 trek through the Carolinas with author and science journalist Scott Huler.  Details...