Special Member & Volunteer Events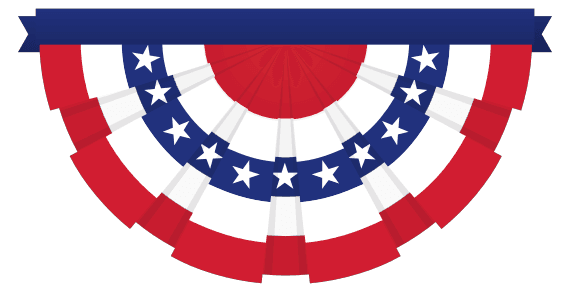 Annual Awards Dinner &
Membership Meeting

June 14, 2023 at 6 pm
at New Bern Battlefield Park
Celebrate Flag Day & Friendship
with New Bern Historical!

Enjoy a casual summertime supper catered by Moore's Old Tyme BBQ. Meal includes pulled pork, baked chicken, coleslaw, baked beans & hush puppies with a special Centennial Dessert.
Tea, water, and coffee included; wine & beer available at the cash bar. 
Salute your terrific volunteer colleagues with special awards ~ and ~
meet our impressive Marks & Taylor Scholarships winner!
Brief membership meeting following dinner will highlight the Historical Society's 2023 accomplishments.
Live folk, Americana & country music throughout the evening by Cliff Hopkins aka One Old Man.

Dress casually - red, white & blue encouraged.
Congratulations to last year's annual volunteer award winners!
Who will the 2023 award winners be?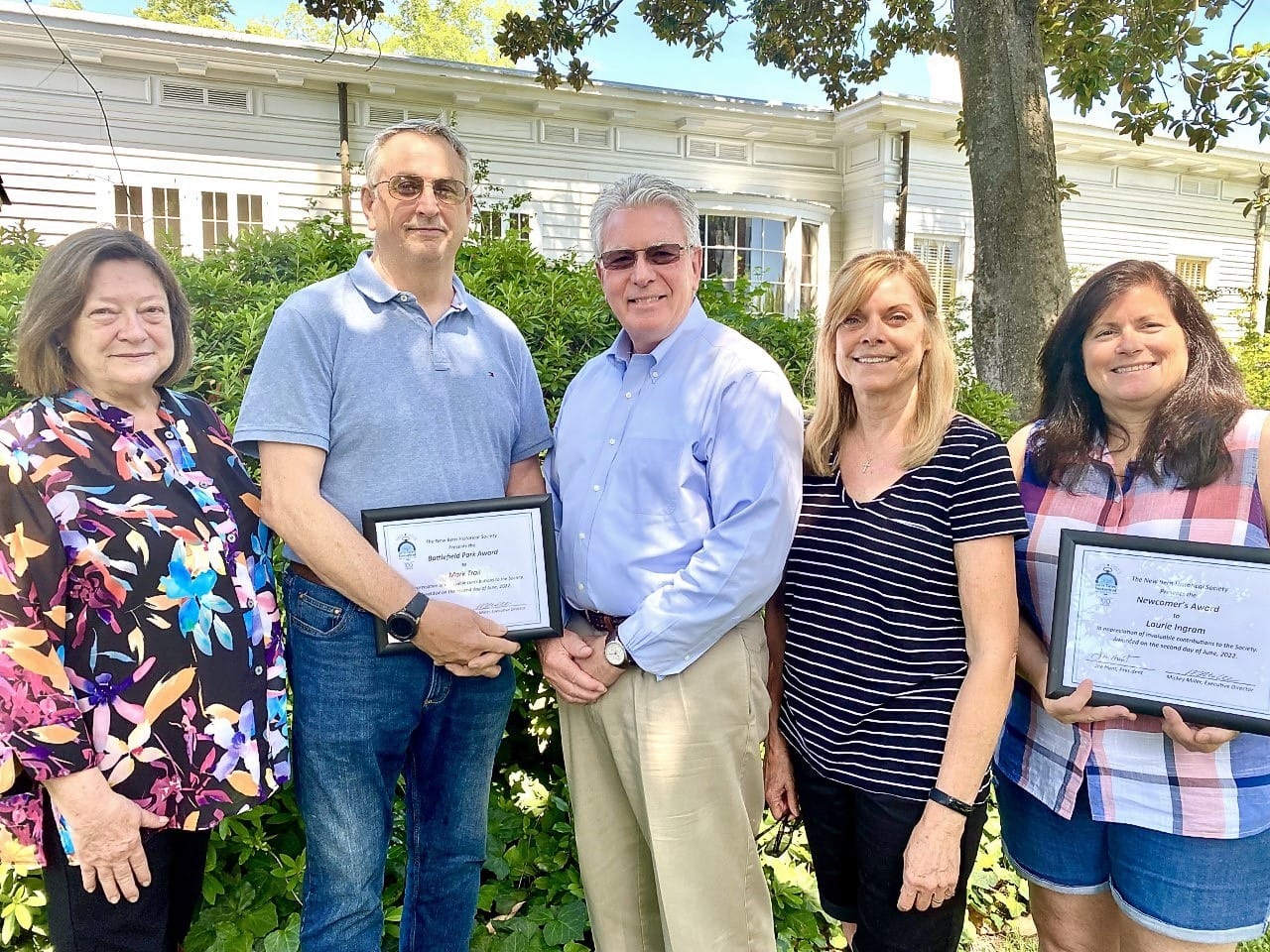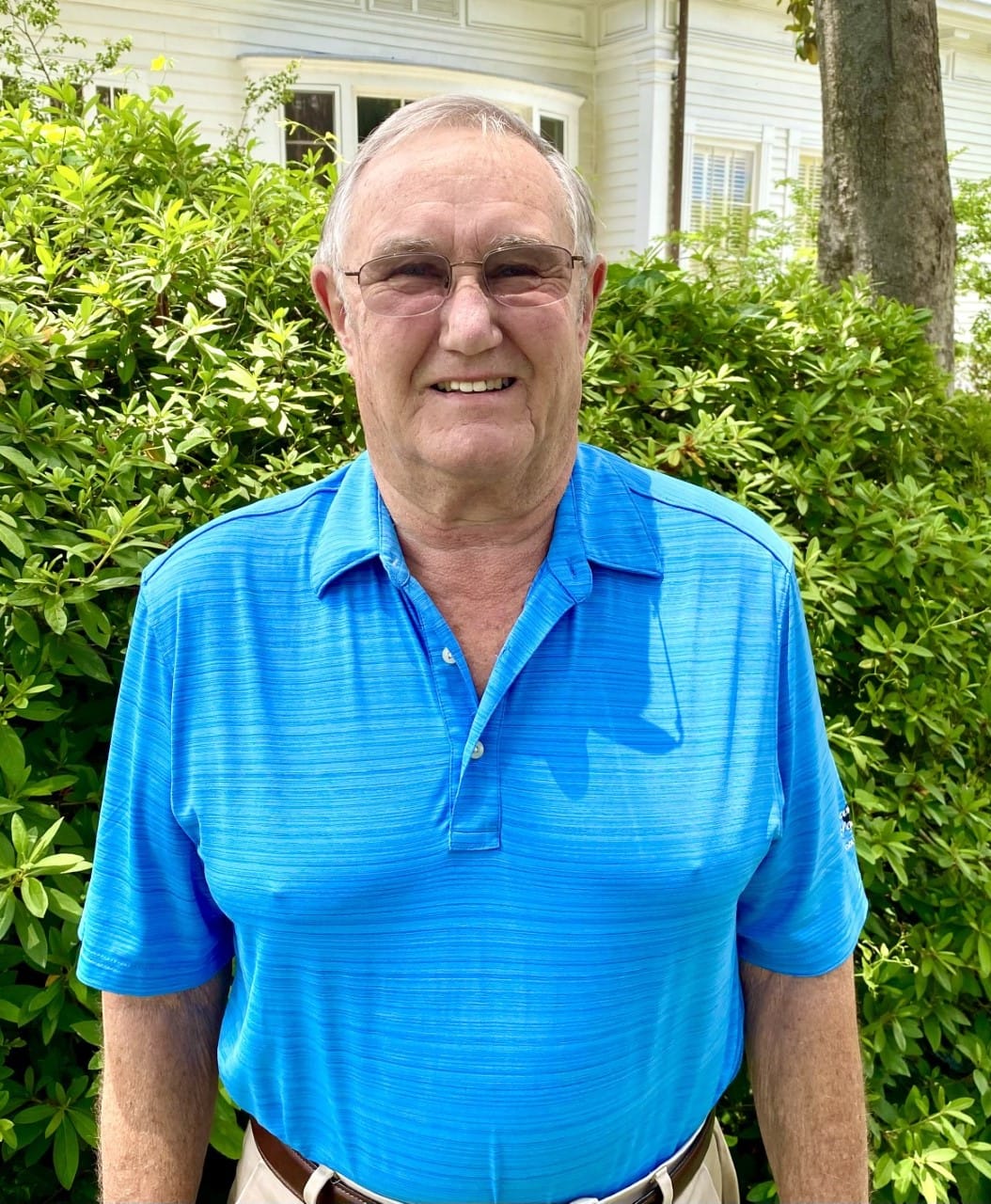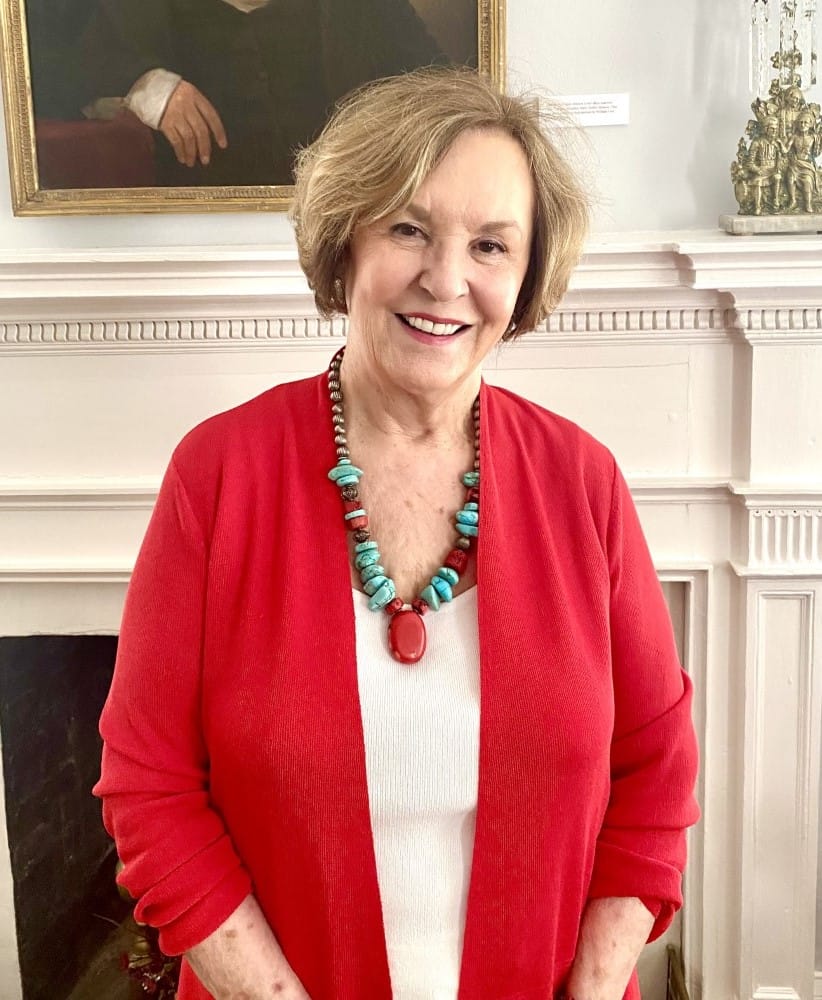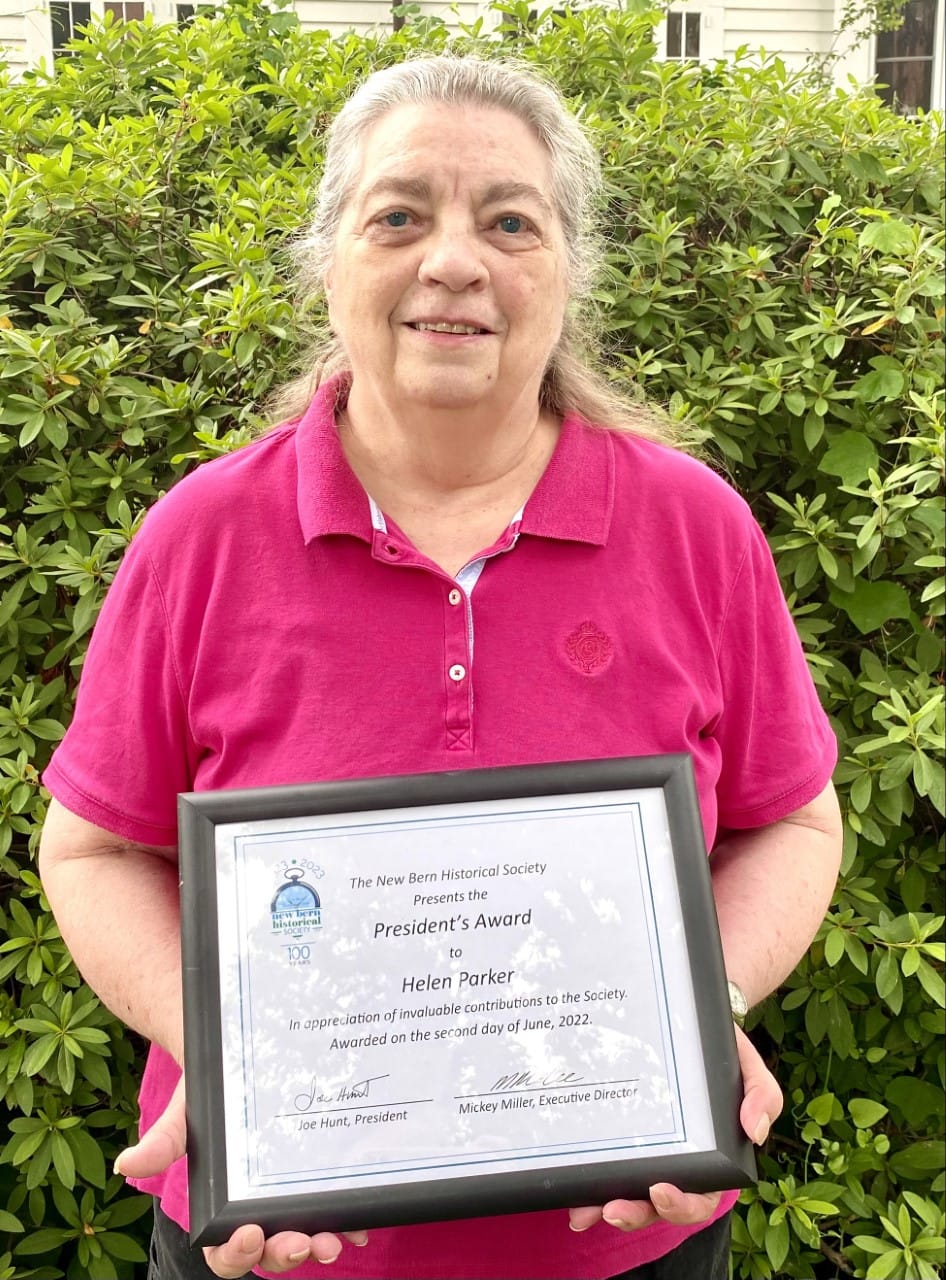 L to R:  Ambassadorship Award - Carrie Gallagher  ~  Battlefield Park Award - Mark Trail  ~  Education Award - Mark Sandvigen  ~  Director's Award - Terri Hickman  ~  Newcomers Award - Laurie Ingram  ~  Extended Service Award - Joe Sullivan  ~  Lifetime of Service Award - Susan Moffat-Thomas  ~  President's Award - Helen Parker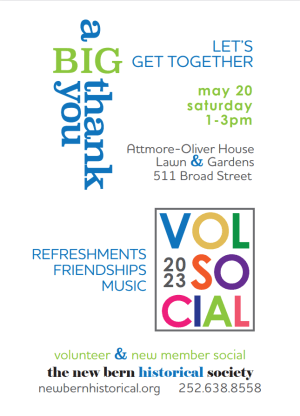 Volunteer Appreciation & New Member Social
Join the fun on Saturday, May 20, 2023 from 1-3 pm!
You serve us all year -- now it's our turn to serve you!
If you have:
~ volunteered for any program or event ~
~ sponsored any event ~
~ or joined the Society since last May ~
this party is JUST for you! This casual event is held on the beautiful, shady south lawn of the Attmore-Oliver House.
Sip our Signature Sangria and Pepsi Floats and sample a savory snack. Enjoy door prizes, games and especially the company of our wonderful Historical Society family.
Live music by Middle Street Music Man Howard Matthews!
Outdoor event; casual dress. No reservation required.