All Lunch & Learn events start promptly at 11:30 am at the Chelsea Restaurant at 335 Middle Street in New Bern. The cost is $17 for Historical Society members and $22 for non-members, which includes a delicious Chelsea entree, bread, dessert, iced tea, and coffee. Reservations must be paid in advance, either online from the Tickets page or by calling the New Bern Historical Society at 252-638-8558. Please select your menu option when ordering. Paper tickets are not issued; simply check in at the door with your confirmation.
---
Wednesday, December 11, 2019
What a Difference A Day Makes: The Great Fire of 1922
Presented by Carol Becton

11:30 am at The Chelsea Restaurant 
Sold out!
You've heard the phrase "the perfect storm?" An apt description, perhaps, for the freakish combination of events that drove the Great Fire of 1922 in downtown New Bern. But there was nothing perfect about it. Join us as speaker Carol Becton recounts the rare circumstances that led to the conflagration, described as the largest urban fire in NC history. The results? Nearly 1000 homes destroyed, some 3500 homeless, the vast majority African American. Hundreds of jobs lost, lives destroyed. Damage estimates were $2.5 million. Becton will describe how and why the economic and cultural impacts of the Great Fire remain to this day.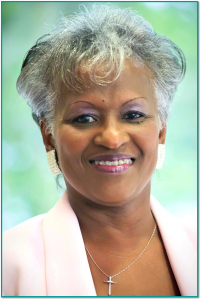 Carol Vivian Bonner Becton is a native New Bernian with a passion for sharing her home town's history. Active throughout the community, Carol sits on the boards of several organizations including the New Bern Historical Society, the New Bern-Craven County Public Library, the Craven Community College Foundation, and the newly organized African American Heritage and Cultural Center, as well as serving as a Commissioner for the New Bern Housing Authority. She is also active in the Climbers Club of New Bern and the African American Greek Sorority, Alpha Kappa Alpha. Carol serves in the teaching and preaching ministry of Clinton Chapel African Methodist Episcopal Zion Church and is a member and Vice President of the Martin Luther King Jr. Outreach Ministry. Her bachelor's degree is in English Education and she holds a Masters Degree in Educational Administration from ECU. An educator in Craven County Schools for over 34 years, Carol retired as a Principal. The widow of the late Captain James E. Becton of the New Bern Police Department, she is the mother of three grown children. 
Lunch & Learn starts promptly at 11:30 am at the Chelsea Restaurant. 
Save the date for upcoming Lunch & Learns and other historical presentations:
Sunday, November 17 - Annual Lore Lecture: Retracing John Lawson's Voyage of Discovery, presented by author Scott Huler.  2 pm at Cullman Auditorium, NC History Center, reception and book signing following.
Sunday, January 19, 2020 - Annual Civil War Presentation: The Fight for the Old North State, presented by author Hampton Newsome.  2 pm at Cullman Auditorium, NC History Center.  Book signing and reception following.
2020 Lunch & Learn programs with topics TBA - February 12, March 11, April 8, and May 13.