All Lunch & Learn events start promptly at 11:30 am at the Chelsea Restaurant at 335 Middle Street in New Bern. The cost is $17 for Historical Society members and $22 for non-members, which includes a delicious Chelsea entree, bread, dessert, iced tea, and coffee. Reservations must be paid in advance, either online from the Tickets page or by calling the New Bern Historical Society at 252-638-8558. Please select your menu option when ordering. Paper tickets are not issued; simply check in at the door with your confirmation.
---
Sold out!

Wednesday, March 11, 2020
North Carolina's Confederate Hospitals
Presented by Wade Sokolosky

11:30 am at The Chelsea Restaurant
At the start of the Civil War there existed a misconception that the conflict would be short and not the bloody and drawn-out struggle that ultimately transpired.  The horrific losses during this early period highlighted just how ill-prepared both sides were when it came to treating sick and wounded soldiers.  Desperate to ensure its native sons received proper care, North Carolina's fledging medical department took on a greater role here in the state.
Speaker Wade Sokolosky, one of North Carolina's leading experts on the late-war Carolinas Campaign, will trace the rapid development of the area's hospital system.  By the fall of 1861, hospitals had been established in Raleigh and throughout North Carolina's coastal region, with New Bern having some of the earliest.  Although some of the coastal area hospitals proved short lived with the subsequent capture of much of this region by Union forces, the North Carolina Confederate hospital system continued to evolve, and by war's end was a well-administered organization of nearly two dozen hospitals.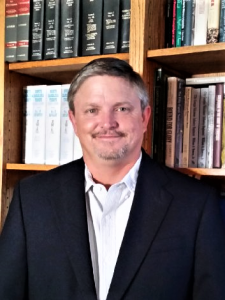 Colonel (Ret.) Wade Sokolosky, a native of Beaufort, North Carolina, is a graduate of East Carolina University and a 25-year veteran of the U.S. Army.  A frequent speaker at roundtables, organizations, and at historical sites throughout the Carolinas, he is the co-author of To Prepare for Sherman's Coming: The Battle of Wise's Forks, March 1865, chosen as a winner of the Civil War Books and Authors Best Book of the Year for 2015, and No Such Army Since the Days of Julius Caesar: Sherman's Carolinas Campaign from Fayetteville to Averasboro.  Wade is finalizing a manuscript titled "North Carolina's Civil War Hospitals, vol. I, Confederate", due out in late 2020. 
Lunch & Learn starts promptly at 11:30 am at the Chelsea Restaurant.  
This program is sold out. 
Wednesday, April 8, 2020
The French Lost Colony of Eastern NC
Presented by Dr. Dudley Marchi

11:30 am at The Chelsea Restaurant
"La Colonie Perdue"
Did you know that there is a significant French heritage in Eastern North Carolina?  The first European explorers to this region in the early sixteenth century were French.  Local legend has it that there was even a lost colony of French Huguenots along the Trent River during the early 1700s.  What is the source of this legend?  Was the French colony truly lost?  Our speaker, Dr. Dudley Marchi, will trace the early days of French settlement in this region and explore the subtle but significant French influence that remains to this day.  In French, the word "histoire" means both history and story.  This intriguing presentation will be a mélange of both, conveying the French heritage of NC through images of places, people, maps, and historical documents.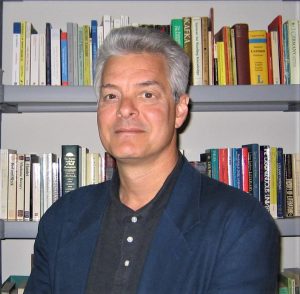 Dr. Dudley Marchi is a Professor of Humanities at NC State University.  He teaches courses on European history, art, and society, and French-American relations, and has an avid interest in the history of North Carolina.  Marchi received his B.A. at UMass Amherst, M.A. at UNC-Chapel Hill, and Ph.D. at Columbia.  Professor Marchi's presentation on "La Colonie Perdue" is part of his larger research project "FraNCe: The French Heritage of North Carolina." 
Lunch & Learn starts promptly at 11:30 am at the Chelsea Restaurant.  Entree choices are Rosemary Chicken with sweet potato hash and roasted Brussel sprouts ~ or ~ Shrimp & Grits.  Both served with rolls, vanilla cake with orange icing, tea and coffee.  Wine and beer available for purchase.  Prepaid reservations are required and can be made here or by calling the Historical Society at 252.638.8558.  
Save the date for upcoming Lunch & Learns and other special programs:
Sunday, February 23:  Special Presentation - The History of the Downtown New Bern Renaissance, presented by Susan Moffat-Thomas. 2pm at NC History Center.
Wednesday, May 13:  Lunch & Learn, Gentle On My Mind, presented by Rodney Kemp.
Coming in June:  New Bern on the Move, featuring Curator Jim Hodges.