All Lunch & Learn events start promptly at 11:30 am at the Carolina Colours Pavilion.  The cost is $22 for Historical Society members and $26 for non-members, which includes a delicious entree, bread, dessert, iced tea, and coffee.  Prepaid reservations are required, either online or by calling the New Bern Historical Society at 252-638-8558.  Please select your menu option when ordering.  Paper tickets are not issued; simply check in at the door with your confirmation.
---
Ever thought about what might have happened to that missing Confederate gold? Or who else could have been involved in the assassination of President Lincoln? The Mystery of Sarah Slater explores the mysterious courier who once lived in New Bern and disappeared while carrying messages and gold to the Confederate outpost in Montreal just after the fall of Richmond. She was sought by investigators who wanted to question her in connection to the Lincoln assassination, but they could never find her. So what happened to Sarah Slater? That mystery has fascinated historians for over 150 years. Betty J. Vaughn, author of The Mystery of Sarah Slater, will shed light on this fascinating story and share her research into the life and significance of the elusive Sarah Slater.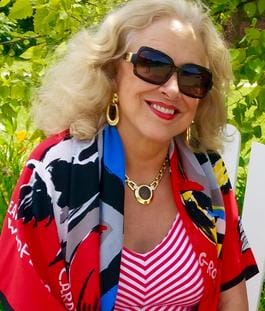 Betty Vaughn is the author of nine popular novels, primarily in the genre of historical fiction. She has received numerous awards from the NC Society of Historians for her historical novels set in the Civil War period. Graduating from East Carolina University with an art degree, she then studied art history and Italian at Scuola Internazionale di Grafica in Venice, Italy. She is the former department chair and art teacher at Enloe Magnet High School in Raleigh, NC. A prize-winning visual artist with paintings in collections worldwide, she designed the magnet art program at Enloe where her students consistently won top honors. Following years of teaching, Vaughn launched her career as an author. Both as an art history teacher and as a writer, Vaughn brings the story of the past alive through the people who lived it.
The cost for this program is $22 for Historical Society members and $26 for non-members. Entree choices are Balsamic Chicken with roasted potatoes, zucchini, yellow squash, mushrooms, and fire-roasted tomatoes ~ or ~ Blackened Mahi Fillet with ginger cream sauce, rice pilaf, and mixed vegetables. Both are served with rolls, lemon layer cake, iced tea and coffee. Wine and beer are available for purchase. 
Prepaid reservations are required; reserve your seat here or by calling the office at 252-638-8558.