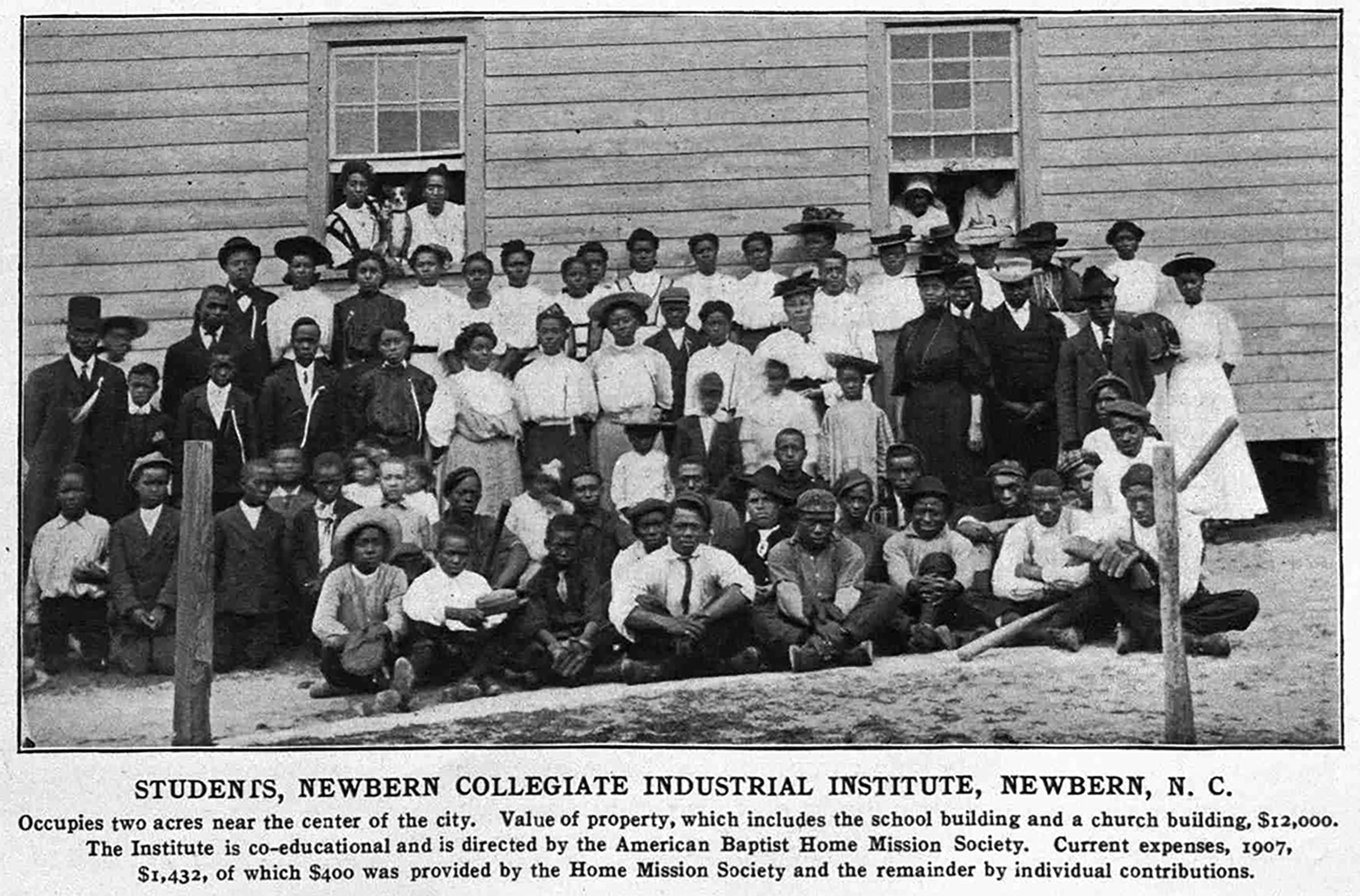 Education for the Future
Following Emancipation, various organizations such as the Freedmen's Bureau, White charities, and Northern missionary societies were the first to tackle the problem of widespread Black illiteracy; due to North Carolina's education policies, however, they were impeded in their efforts.
This trail stop tells the story of how Black New Bernians responded by creating new institutions led by Black administrators and Black educators, leading to the first African American brick schoolhouse in the state of North Carolina.  These schools reflected the common experience and shared values of the African American community. Click HERE to view the trail stop panel.