Membership
The New Bern Historical Society has been celebrating New Bern's rich heritage since 1923. Membership support and tax-deductible donations go toward educational events and programs and stewardship of important historic properties.  As a 501(c)(3) nonprofit which receives no federal, state, or local funding, the support of our members is vitally important to us.
As a New Bern Historical Society (NBHS) member, you enjoy discounts for Society events and programs while supporting our vital mission. You are also invited to attend several exclusive annual member only events: the Annual Volunteer and New Member Social and the Annual Banquet held at the New Bern Golf and Country Club.
Never miss a popular event: members get first notice. When you join, we will keep you updated on our programs and events through email updates and Historically Speaking, our quarterly newsletter sent by mail.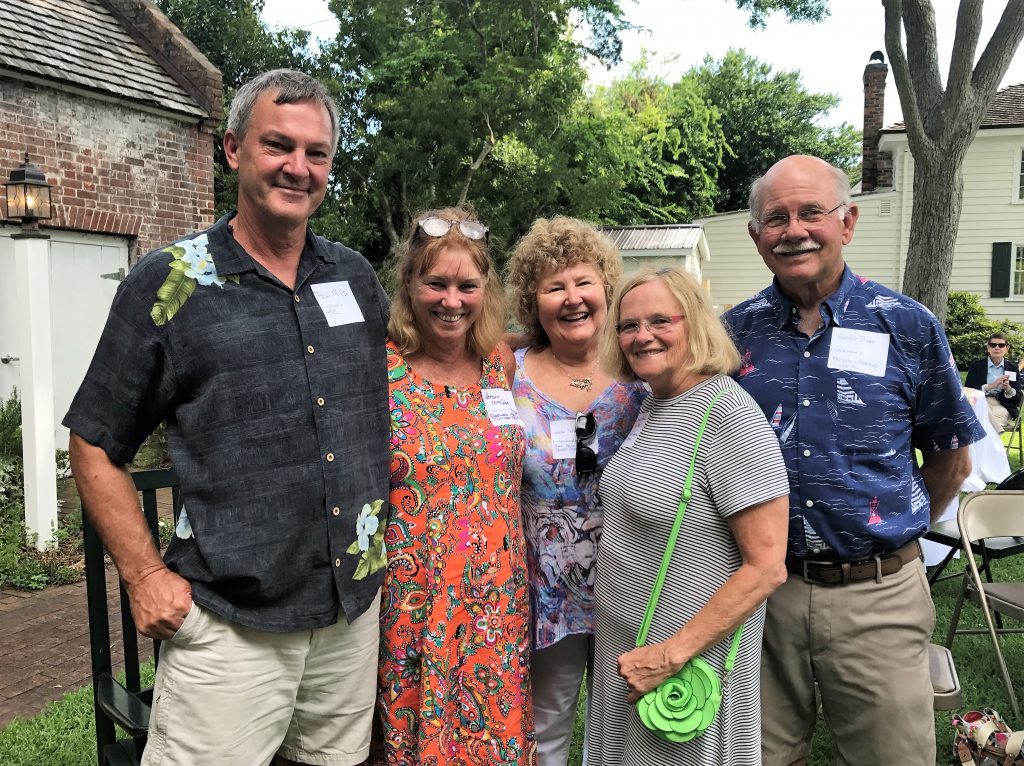 Members also receive a copy of the annual New Bern Historical Society Journal, a carefully curated publication of historical articles related to New Bern and the Craven County area.
Click here for a complete list of the benefits of Historical Society membership
Click here for a printable trifold membership brochure
With so much always going on you will want to be a part of our organization. Become a member of the New Bern Historical Society or renew your existing membership online today!
Annual Membership Categories

Click here for downloadable membership brochure
$70 Family (benefits & ticket discounts for couple/family)
$40 Individual (benefits & ticket discounts for one person only)
$100+ Friend
$150+ Patron
$150 Business Member
$250+ Benefactor
$500+ Society Leader
$1000+ Cornerstone
$15 Students (25 yrs and under, full time)
Notes:
Annual memberships generally run July 1 - June 30; however, if you join mid-year you will be informed of your expiration date.
You don't need a PayPal account to proceed -- you will be prompted to enter a credit card if you choose.  Your "shipping address" is the address for your Historical Society membership which will be used for all mailings. 
Within two weeks of joining, you'll receive a welcome letter from our office detailing your membership benefits and a packet of information on our programs.  If you have selected Family Membership or above, please contact the office to let us know the names of all household members that you would like listed on your membership.
To update your mailing address and phone number, or for membership questions, please call or email the NBHS office at 252.638.8558.