Exciting new
storytelling event!
Hallowed Ground
Lantern Tour
April 9-10, 6-9 pm
at
New Bern Battlefield Park
A lantern-lit walking tour featuring
moving stories of courage and conviction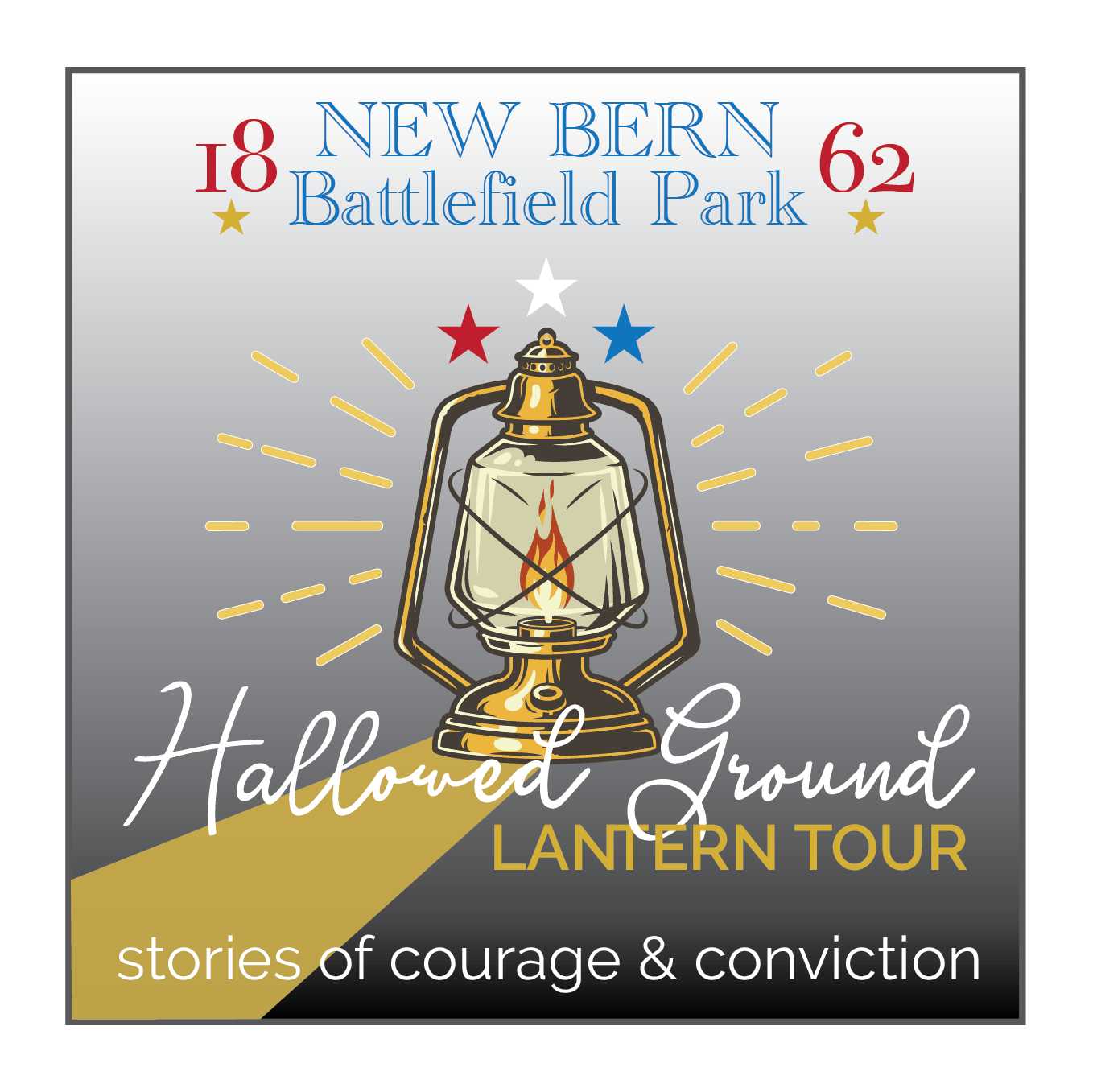 The hallowed ground of New Bern Battlefield Park, site of the 1862 Battle of New Bern, is host to this intriguing new storytelling event. The tour takes you on a 60-minute guided lantern-lit walk through the wooded battlefield trails, where real characters from New Bern's Civil War past will share their inspirational stories of courage and conviction.  
You'll meet a plucky lady spy . . . an unlikely hero who placed duty over self . . . a naive young farmer who grew up overnight . . . contraband slaves who fled to the mecca of New Bern . . . . . . and more!  End your evening with more tales and music in the tent.
While you're waiting for your tour, enjoy a look at Civil War military camp life displayed by reenactors from the NC 26th Infantry Regiment.  
Pre-paid reservations only for specific day & arrival time.  Space is limited.
No paper tickets are issued - all ticketing is online through Eventbrite.
Tickets $15 for Historical Society members, active duty military & students.  $20 adult non-members.  
Special notes:
Face masks, social distancing & small groups required for everyone's safety.
Not suitable for children under 7 or those with difficulty walking.
Total event time approximately 90 minutes.
In the event of heavy rain or storms, rain dates 16-17 April.
Click here for all the FAQs and special instructions.
Battlefield Park is located at 300 Battlefield Trail, just inside the entrance to Taberna subdivision.  
Musket Sponsors
Charles S. Smith, CPA PLLC
Joe & Annette Hunt
Steve & Jana Tyson
Tyson & Hooks Realty, Inc.
Kathy & Jim Morrison
Tarheel Associates
Will you help us bring history to life?
Lantern Tour sponsors needed!
You can help promote local history and tourism
with your tax-deductible sponsorship donation.

Thank you for your support!