SAVE THE DATE FOR GHOSTWALK 2024!
OCTOBER 24-26, 2024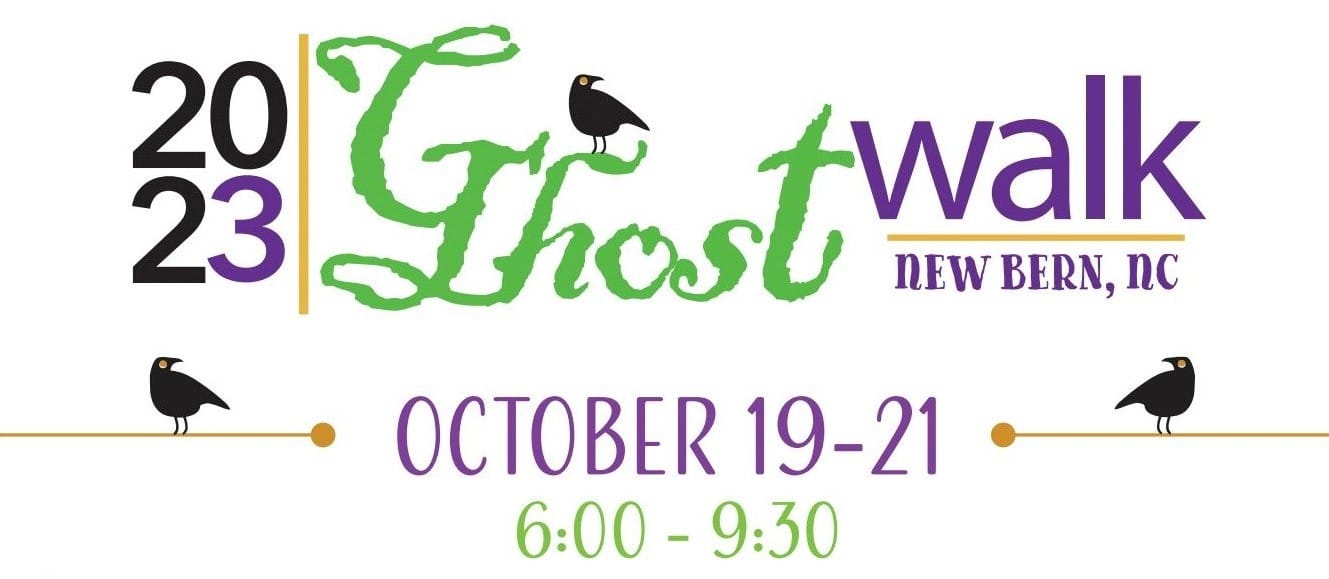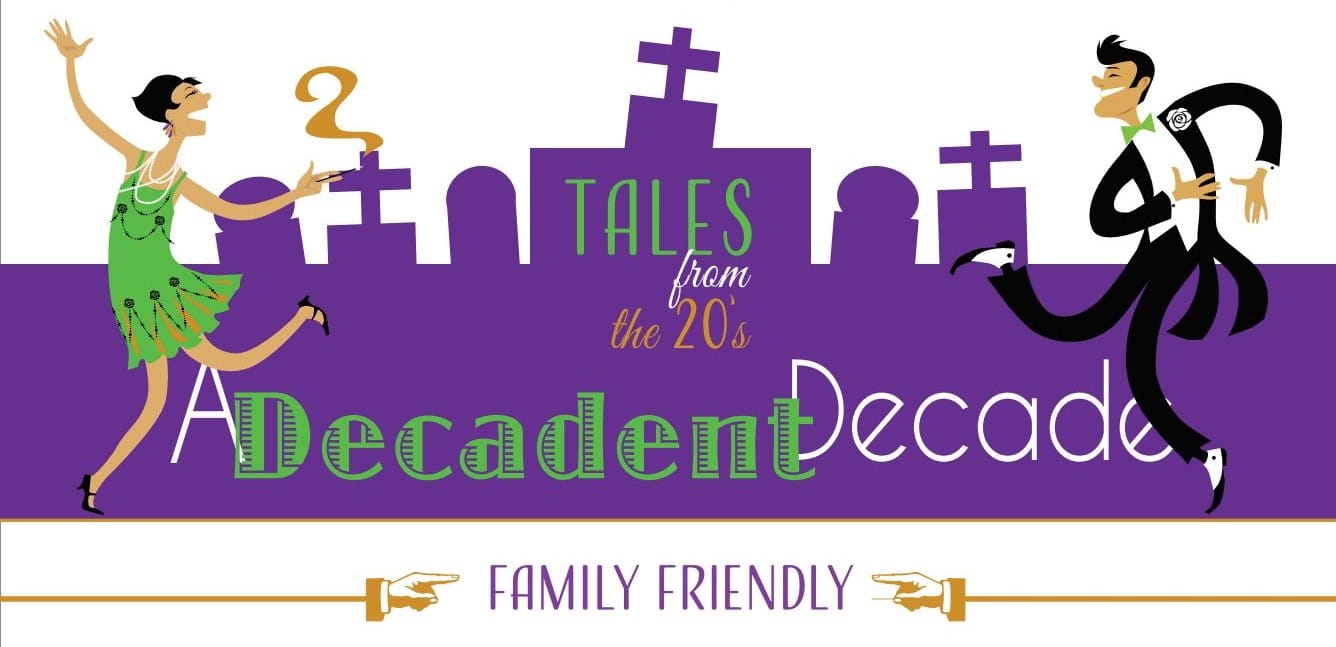 What is Ghostwalk?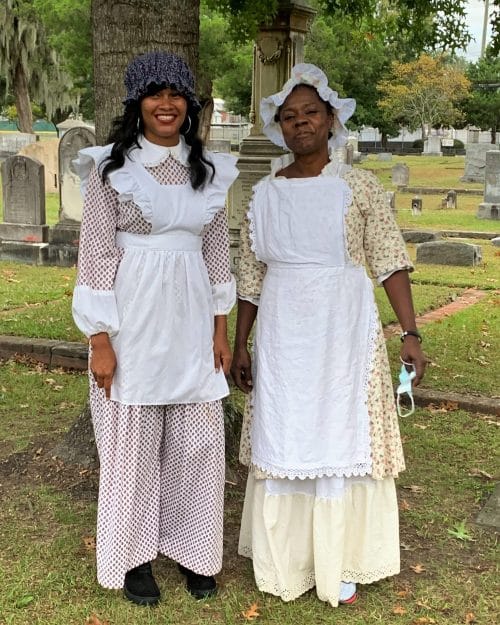 Now in its 33rd year, Ghostwalk is a family-friendly fall event that combines spirits from New Bern's past, talented local volunteer actors, historic sites, and a fun-filled, creative environment.
Each year features a new theme and new scripts. 
Guides will lead you through the stops at Cedar Grove cemetery, at which you will hear lively stories based on real historical characters and events. The remainder of the event is self-guided, with historical spirits sharing their spirited tales on outdoor porches and in select buildings in downtown New Bern. The Civic Theatre will provide a special Ghostwalk show, and local churches offer tours and a budget-friendly meals for Ghostwalk visitors.
Ghostwalk is not a haunted house, spooky, supernatural, or a homes tour! Click here for a handy fact sheet explaining the event in more detail.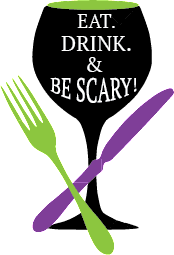 Ghostwalk 2023 Schedule
Thursday, October 19 from 11am - 10pm:
Kick off Ghostwalk by eating at Morgan's Tavern & Grill. Our good friends at Morgans donate a generous portion of the proceeds from the entire day to support the Historical Society.
Saturday, October 21 from 2 - 3 pm: 
Free historical tour of Cedar Grove Cemetery by partner nonprofit, the Earl of Craven Questers. No reservation required. Meet at the Weeping Arch at 2pm. No cost and open to the public. Donations gratefully accepted to help the Questers volunteers with cemetery restoration. 
Thursday thru Saturday, 6 - 9:30 pm:
♦ 12 Ghostwalk sites open including five at Cedar Grove Cemetery, the remained inside and on front porches. Last cemetery entrance 9:15!
♦ Special Historical "To Tell the Truth" gameshow on Attmore-Oliver House back porch.
♦ Veri-Good Bakery with yummy treats behind Attmore-Oliver House.
♦ PLUS ♦
Friday & Saturday nights:
♦ New Bern Civic Theatre - special Ghostwalk show, 6-9:30pm
♦ Watch for a "thrilling" musical happening at Wilson Park, corner of Craven & South Front, from dusk until...   (Shhh, it's a secret!)
Churches - Food & Tours (cash only):
♦ Broad Street Christian Church - Sat night only, 5:30 until... / Chili, cornbread, dessert, tea. Adults: $9 / Children under 10: $6. Restrooms.
♦ Temple B'nai Sholem - Sat night only, 6pm until... / Roasted chestnuts, cookies, hot cider: $5. Tours available Sat only. Restrooms.
♦ Centenary United Methodist Church - "The Catacombs at Centenary" / Fri & Sat nights only, 5-8pm / Pasta w/ sauce, salad, bread, sweet potato pie. Adults: $10 / Children: $7. Sanctuary tours. Restrooms.
♦ St. Peter's A.M.E. Zion Church - Fri night only, 6pm until... / Colossal Beef Hot Dogs, chips, drink: $5. Video tours. Restrooms.

Tickets good for all three evenings. Each ghost site can be visited once per ticket. Not all attractions are open all three nights -- check detailed schedule on your ticket. No alcohol or pets are allowed at Ghostwalk sites. Church meals and Veri-Good Bakery are cash only. 

Ticket Prices (plus NC sales tax):
General admission adults beginning Oct 19:  $23 (Want to save? CLICK HERE to become a member!)

Historical Society members:  $15

Active duty military & family members w/ ID:  $15

Students ages 13-23 w/ ID:  $15

Children ages 3-12:  $5 (under age 3 free)

Groups of 13 or more:  $13/ea*
 

*group tickets can only be purchased at Historical Society;

please call 252-638-8558 
Ticket Outlets:
New Bern Historical Society, 511 Broad Street

Mitchell Hardware, 215 Craven Street**

Harris Teeter, 3565 Dr. Martin Luther King Jr. Blvd**

Harris Teeter, 2032 Waterscape Way, Carolina Colours**


**Adult advance general public only through Oct 18. Discounted tickets can only be purchased at the Historical Society or online
Paper tickets are required. Tickets purchased online can be picked up at Historical Society office before or at "will call" during the event. Tickets will not be mailed. Tickets are good for all three nights but not all attractions are open every night - check schedule.

Thank you to our wonderful Ghostwalk sponsors!