What is Ghostwalk?
Ghostwalk is a family-friendly event that combines spirits from New Bern's past, talented local volunteer actors, historic sites, and a fun-filled, creative environment.  It is NOT a haunted house or a homes tour. Guides will lead you through the stops in the cemetery, at which you will hear lively stories. The remainder of the event is self-guided, with spirited characters located on porches in downtown New Bern. Downtown theaters provide great skits, and local churches offer a variety of low-cost meals for Ghostwalk visitors. Click here for a handy fact sheet explaining Ghostwalk.
Ghostwalk Schedule: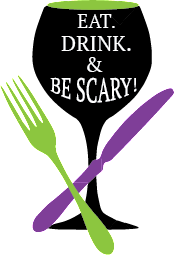 Thursday, October 20 from 11 am to 10 pm:
Kick off Ghostwalk by eating at Morgan's Tavern & Grill.  A generous portion of the proceeds from the entire day are donated to support the Historical Society.
Thursday, October 20-Saturday, October 22 from 6 pm to 9 pm - all sites open: 
♦ Visit Cedar Grove Cemetery with a number of haunting historical sketches
♦ Enjoy spirited skits presented on the porches of historic downtown homes, featuring historic characters from New Bern's past
Tickets good for all three evenings.