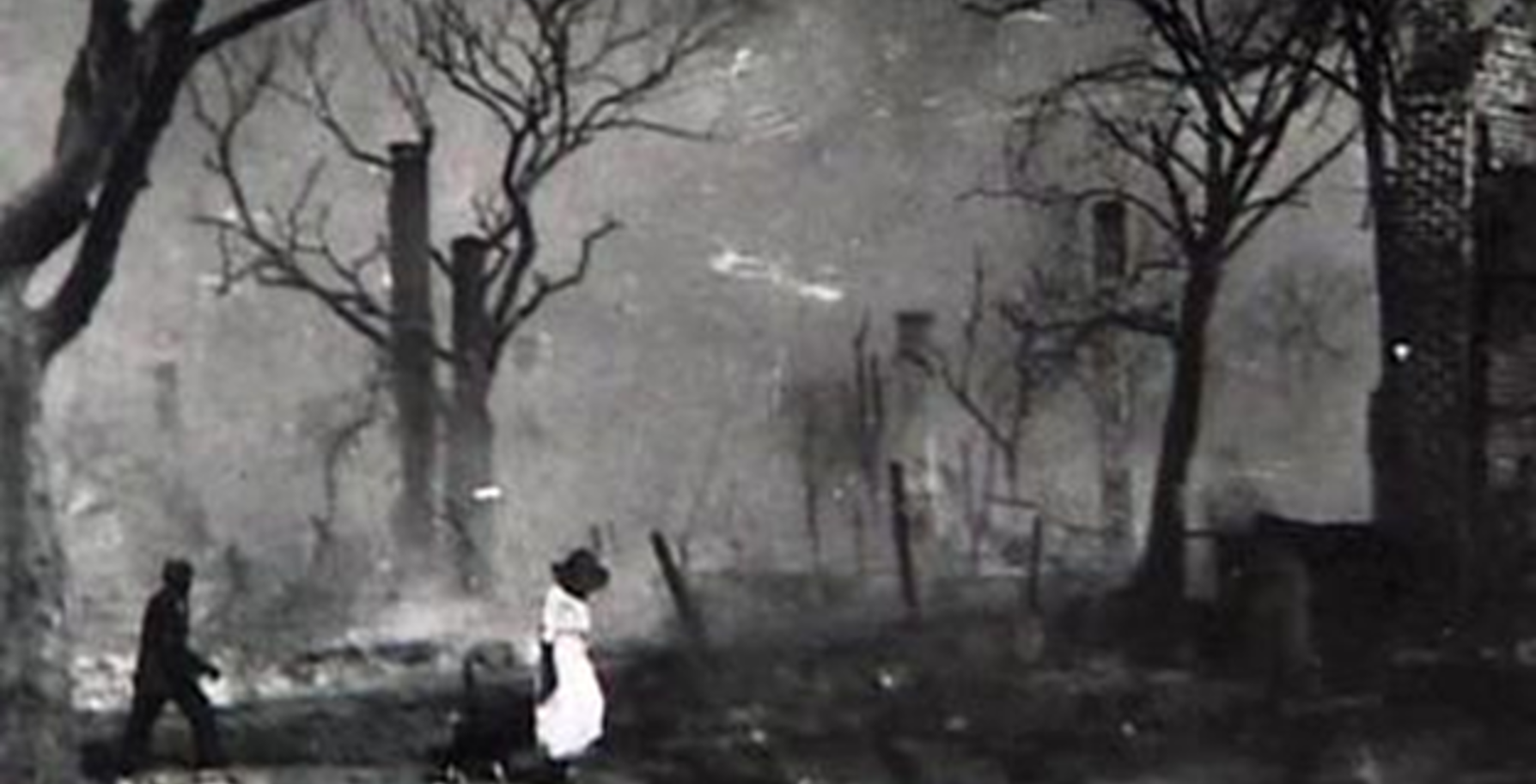 the great fire of 1922
100 year commemoration
In 1922, the face of New Bern was forever changed. Over three thousand people were displaced in a fire that raged through the African American community, decimating over a thousand structures.
The fire started at the Rowland Lumber Company on the banks of the Neuse River; within minutes, the largest lumber mill in the state of North Carolina was consumed. A second fire sparked a few hours later, converging with the first fire, sealing the fate of any wooden clapboard and shingle-roofed homes. Click HERE to read more about this tragic event and its impact on New Bern.
In case you missed the four-day commemoration events in December 2022, here are some other ways to learn more about the Great Fire. 
Great Fire of New Bern Walking Tour
On December 1, 1922, a cold and blustery day, two fires began on the north side of downtown New Bern. One fire began at a lumber yard, the other in a chimney. Fanned by high winds, the inferno raged out of control, destroying more than forty blocks of New Bern, nearly all the in the Black community. This tour takes you to sites directly impacted by the fire and others that will provide you additional information.
Download Self-Guided Walking Tour brochure here
---
Partner Exhibits
New Bern Firemen's Museum -- tour their wonderful standing exhibit on the Fire of 1922, led by a knowledgeable guide.
Daily through January 2023 – Tryon Palace exhibit, The Great Fire of New Bern: Images on its 100th Anniversary, in the Cannon Gallery at the North Carolina History Center. Free and open to the public.