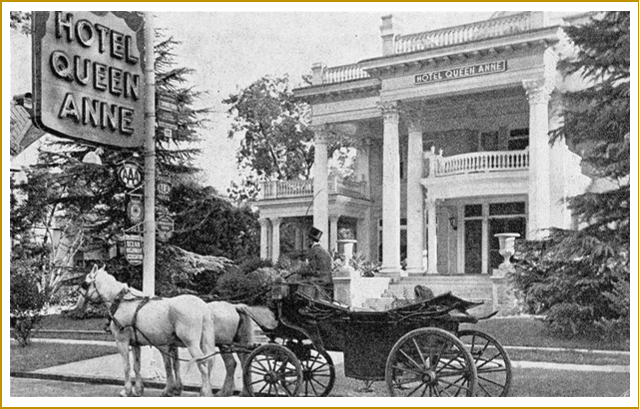 presentations &
special programs
The New Bern Historical Society brings local history to life with a variety of interesting educational programs. Whether you're a newcomer or a New Bern native, there's so much to learn about our fascinating local heritage! Our special programs feature guest speakers, genealogy presentations, historical book signings, and more. 
The annual Dr. Richard K. Lore Lecture features regionally and nationally-known speakers of historic note, followed by a light reception.  Not just for history buffs!  
The annual Civil War Program brings engaging guest speakers to share all the things they didn't teach you in history class.  All proceeds directly benefit the preservation of Battlefield Park.
Encore Program in partnership with Tryon Palace
The Dreamers—The Doers!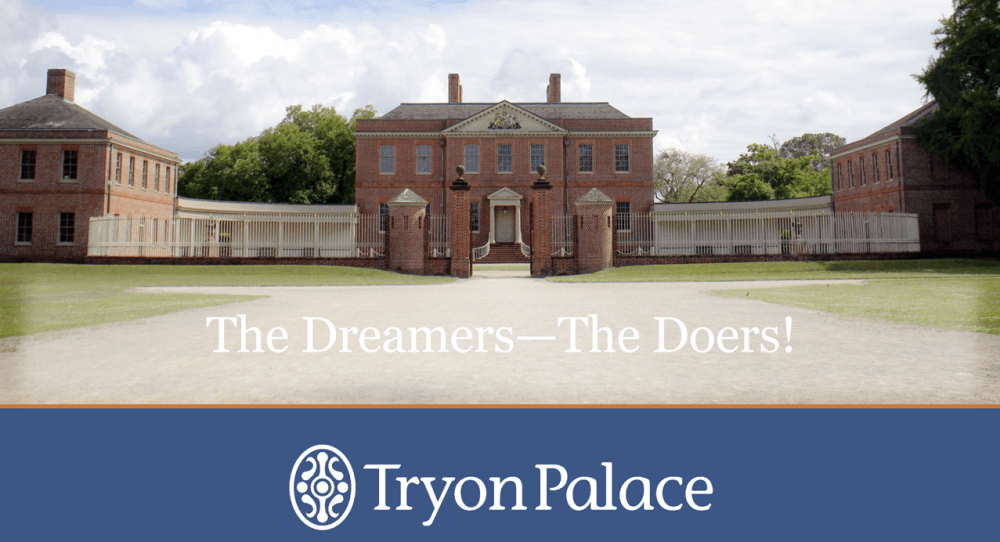 Five Women Who Moved a Neighborhood & Rebuilt a Palace
Presented by Lindy Cummings, Tryon Palace Research Historian
April 12, 2023 at 7 pm
Cullman Hall, NC History Center, 529 South Front Street
You asked, we listened.  When we offered this program as a Lunch & Learn, it sold out weeks in advance. With the help of our friends at Tryon Palace, we're bringing it back as an evening program so working folks can attend.
In an era when women didn't have the freedom to open a checking account or apply for credit, a group of dynamic women undertook an ambitious project: the removal of the 200-block of George Street, relocation of a major highway, and the reconstruction of North Carolina's first permanent capitol, Tryon Palace. New Bern would not be the place it is without the visionary leadership of Minnette Chapman Duffy, Maude Moore Latham, Kate B. Reynolds, May Gordon Kellenberger, Ruth Coltrane Cannon, and Gertrude Sprague Carraway. Together, they worked tirelessly for the next 30 years to make the dream of a reconstructed Tryon Palace a reality. Who better to tell their story than Tryon Palace Research Historian Lindy Cummings? Lindy will share insights into their roles as visionaries, philanthropists, and motivators.
Cost for this program is $10, which goes to support future Historical Society education programs and historic property preservation. Reservations are recommended and can be made here or by calling the Historical Society at 252.638.8558.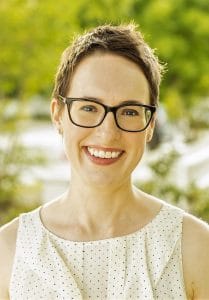 Tryon Palace Research Historian Lindy Cummings was born and raised in Northeast Indiana. She holds a BA in history from Indiana/Purdue University Fort Wayne, a Master of Arts from Miami University of Ohio, and has completed additional graduate work at University of Maryland College Park. Lindy joined Tryon Palace in 2016. Prior to that, she worked for the William Homes McGuffey Museum, Oxford Ohio; University of Maryland Department of Preservation; and Lower Cape Fear Historical Society, Wilmington, North Carolina. She lives with her husband and two daughters in New Bern's Riverside Historic District.