Lights.  Camera.  Action!
Missed one of our sold-out programs? No worries!
Here you'll find some of our most popular presentations in video format to watch from the comfort of your home. These can be viewed on your computer or even streamed to your smart TV. 
So pop up some popcorn, lean back in the recliner, and click on the pictures below to start learning!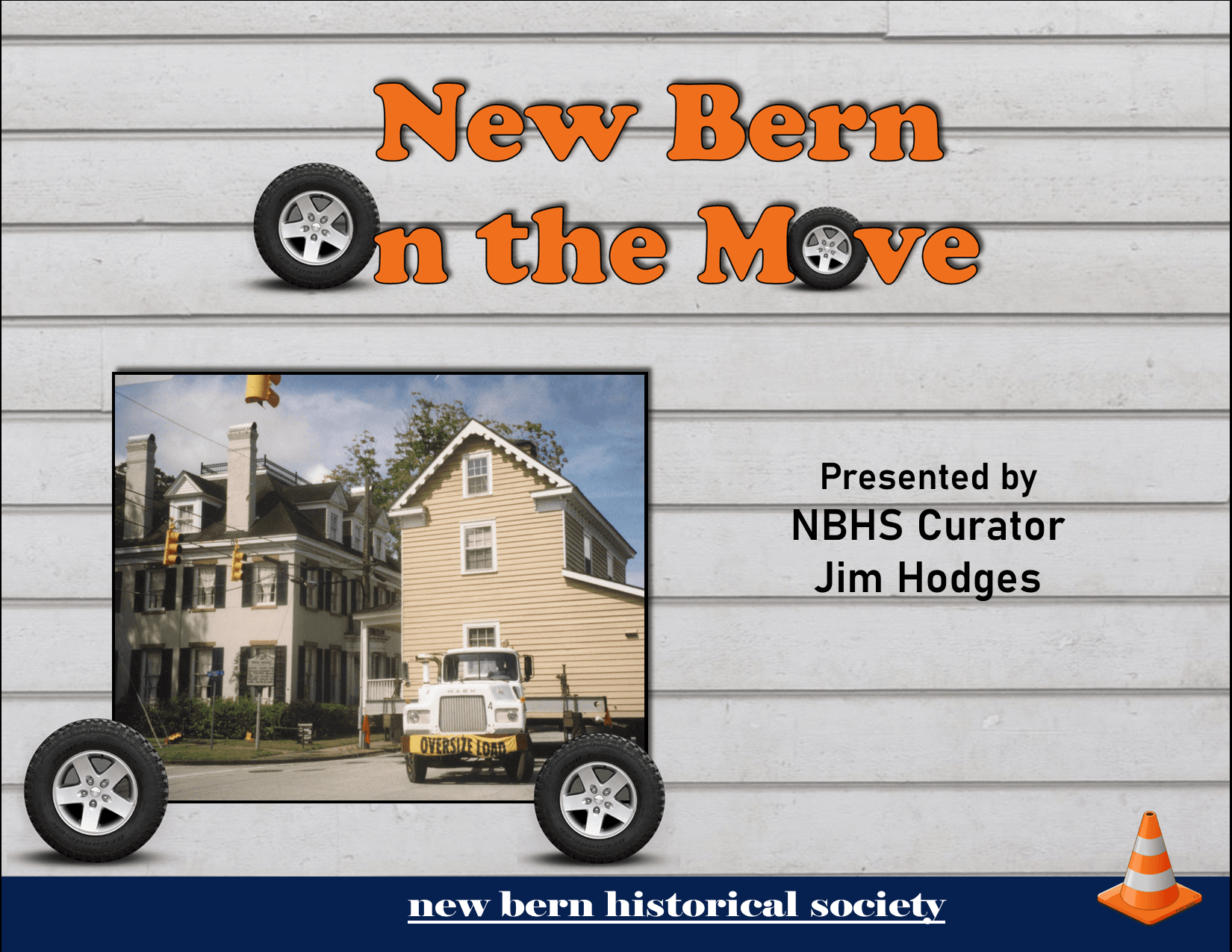 New Bern On the Move
by NBHS Curator Jim Hodges