Join the Founders Circle
with your

Planned Gift

Let us thank you today!

The founders of the New Bern Historical Society sought to "preserve for future generations, the wealth of historical material found in New Bern."  Through your bequest or other planned gift, you can ensure that the historic treasures of New Bern will be there to inspire future generations.

The Founders Circle was established to acknowledge the valuable contributions of those who include the New Bern Historical Society in their estate plans. The Founders Circle not only salutes the founder's foresight, it celebrates those who continue their efforts.

If you want to build charitable giving into your estate plan, there are a number of methods you can use to help realize your goals, achieve tax advantages, and leave a growing legacy for generations to come. Some of these vehicles allow you to make charitable contributions while preserving economic security for yourself and your loved ones. Giving options vary, depending on whether you want to give now or in the future.

The vast majority of all planned giving is in the form of simple bequests in the donor's will, but there are many potentially valuable ways to make a planned gift.  Determining what type of planned gift is right for you is just as important as making the gift.
Outright Gifts
Cash
Appreciated securities
Estate Gifts
By will (bequest) or living trust
Qualified retirement plans
Life insurance
Gifts in Partnership with NBHS 
Charitable Lead Trust
Charitable Remainder Trust
For a brochure on how to join our Founder's Circle of donors through planned giving click here. Please consult with your financial advisor and let us know if your plans include The New Bern Historical Society.
 A New Bern Historical Society representative, along with your financial and/or legal advisors, can help guide decision making in this most thoughtful area of charitable giving. Please contact Mickey Miller at 252.638.8558 or director@newbernhistorical.org for more information.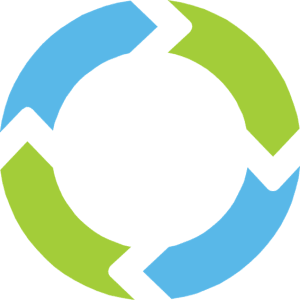 Founders Circle Reception & Exhibit Tour
Wednesday, September 27
5:30 - 7 pm
Mattocks Hall, NC History Center
Are you a Founders Circle member?  Would you like more information on how to join the Founders Circle through your planned gift?
Then you are invited to a special reception and guided tour of our 100th Anniversary exhibit!
We will share information on planned giving options over light refreshments before enjoying a special guided tour of our 100th Anniversary exhibit. The tour will be led by three prominent Society leaders: Jim Hodges, Ken McCotter, and Nelson McDaniel. Their profound insight into the history of New Bern and the Historical Society promises to fascinate.
Space is limited for this exclusive event!
RSVPs are required by September 20. Suggested dress is business casual.