It is Wednesday, so What is in the Attic with Jim?
New Bern is rich in important African American landmarks. This is a recent photo of St. Cyprian's Episcopal Church at 604 Johnson, Street in New Bern. It is one of the earliest, if not the earliest, African American Episcopal Churches in the State of North Carolina.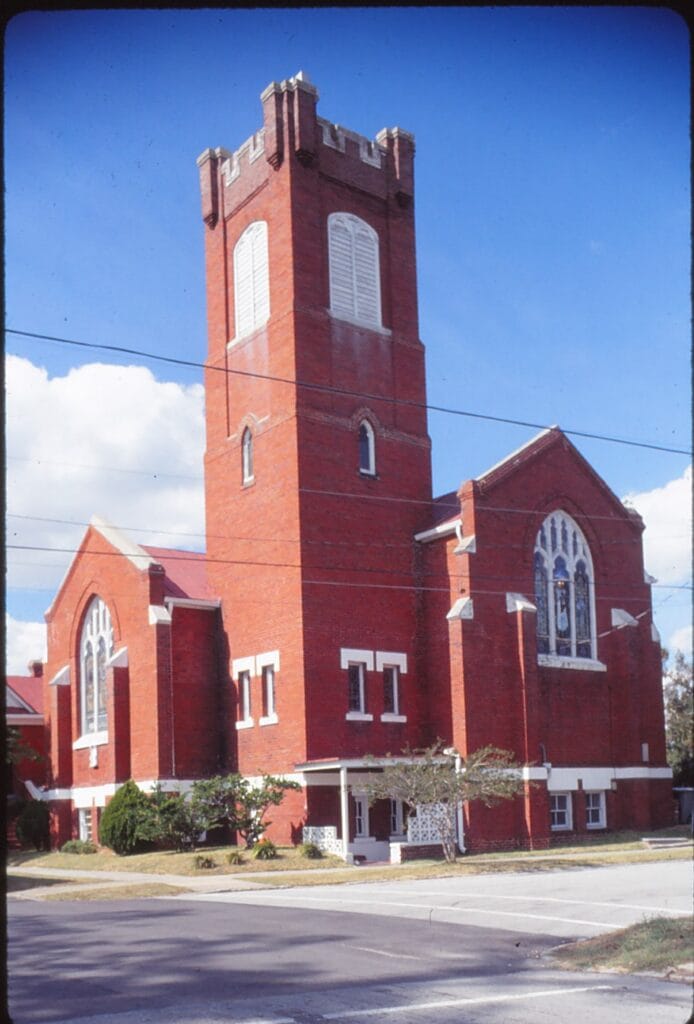 Christ Episcopal Church began offering Sunday evening services for the African American community around 1825. By 1846 a congregation of blacks was increasing in numbers and prospering. St. Cyprian's original place of worship was a framed building that stood at the intersection of Johnson and Metcalf Street near Cedar Grove's Cemetery entrance. It was originally owned by the First Baptist Church but they sold it to another Christian nomination when they erected the second First Baptist Church on Middle Street in 1848.
The building was then purchased by the parish-sponsored Mission to Negroes in New Bern and on June 1, 1866 was organized independently as St. Cyprian's Church. Within two years of the start of this Congregation, it grew from 15 congregants to 120. The Congregation continued to meet here until 1910, when the original edifice was demolished to make way for a new structure designed by Herbert Woodley Simpson, famous New Bern Architect. The cornerstone reads, "St. Cyprian's Church, Rebuilt 1910, H. W. S. Simpson, Architect" (Peter Sandbeck, The Historic Architecture of New Bern and Craven County NC, pg 288).
St. Cyprian's served as an emergency hospital during the Great Fire of 1922 which destroyed much of the Black Community.