It is Wednesday, so "What is in the Attic with Jim?"
This is a Metal Mast fitting from a Union gunboat recovered from Fort Thompson during Battle of New Bern 14 Mar 1862. Presented to the Historical Society by Charles Kassay.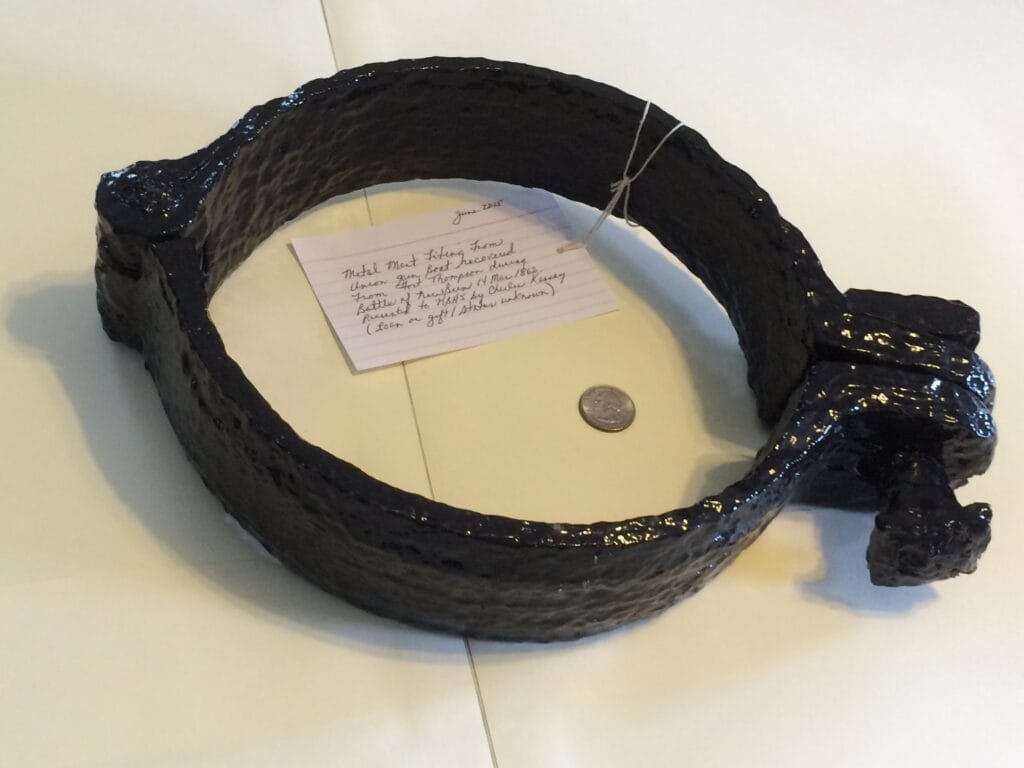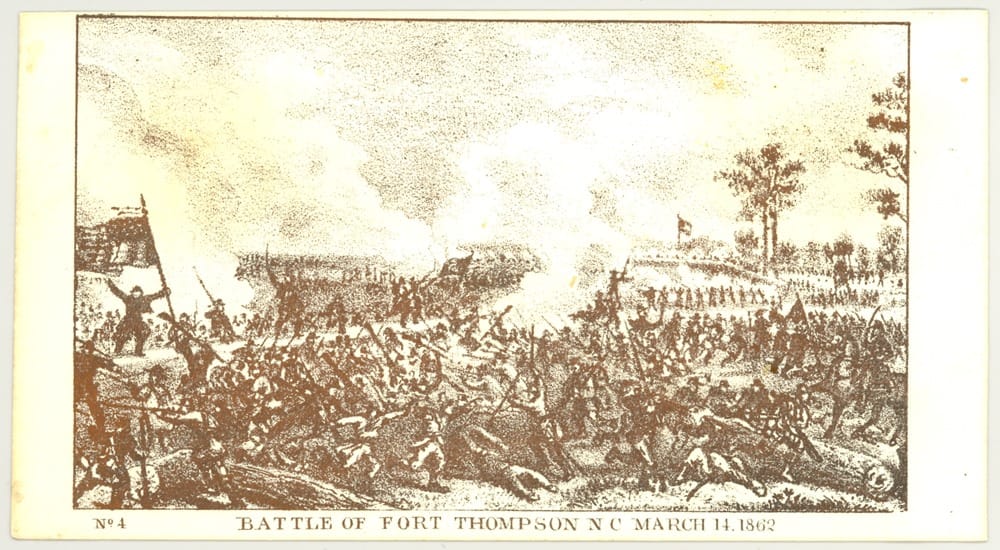 The battle began at 0730 on March 14th, and raged for nearly six hours. The main Union attack was in the vicinity of Fort Thompson. "Battle of Fort Thompson NC March 14, 1862," [Envelopes]. [S.l. : s.n., 186-?-18–?] VCC970.7 C58, from the North Carolina Collection, Wilson Library, University of North Carolina at Chapel Hill.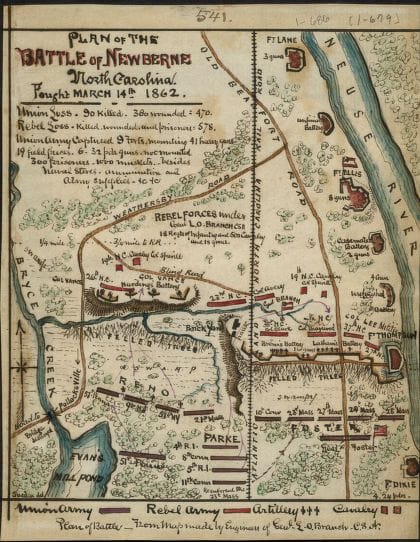 Plan of the Battle of Newberne by Robert Knox Sneden published between 1862 and 1865. Image Courtesy of the Library of Congress, https://www.loc.gov/item/gvhs01.vhs00079/.