---
Telling the Story of New Bern, NC for Almost a Century
In 1923, Judge Romulus A. Nunn and other Craven County citizens founded the New Bern Historical Society "to preserve for future generations the wealth of historical material found in New Bern."  The New Bern Historical Society has been telling the story of New Bern's history since its founding and remains committed to this vital part of our mission, through publications, educational programs, and social media. The following is a list of our publications.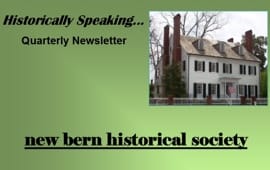 Newsletters
Our quarterly newsletter contains both historical articles and information about upcoming events.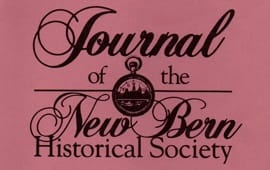 Journal of the New Bern Historical Society
The Journal was published semi-annually from 1988-2008. Each Journal contained 4-5 scholarly articles on New Bern history. It will be reintroduced as an annual publication in 2015.