New Bern Historical Society
in partnership with
CarolinaEast Health System, The New Bern Sun Journal & Craven Community College
presents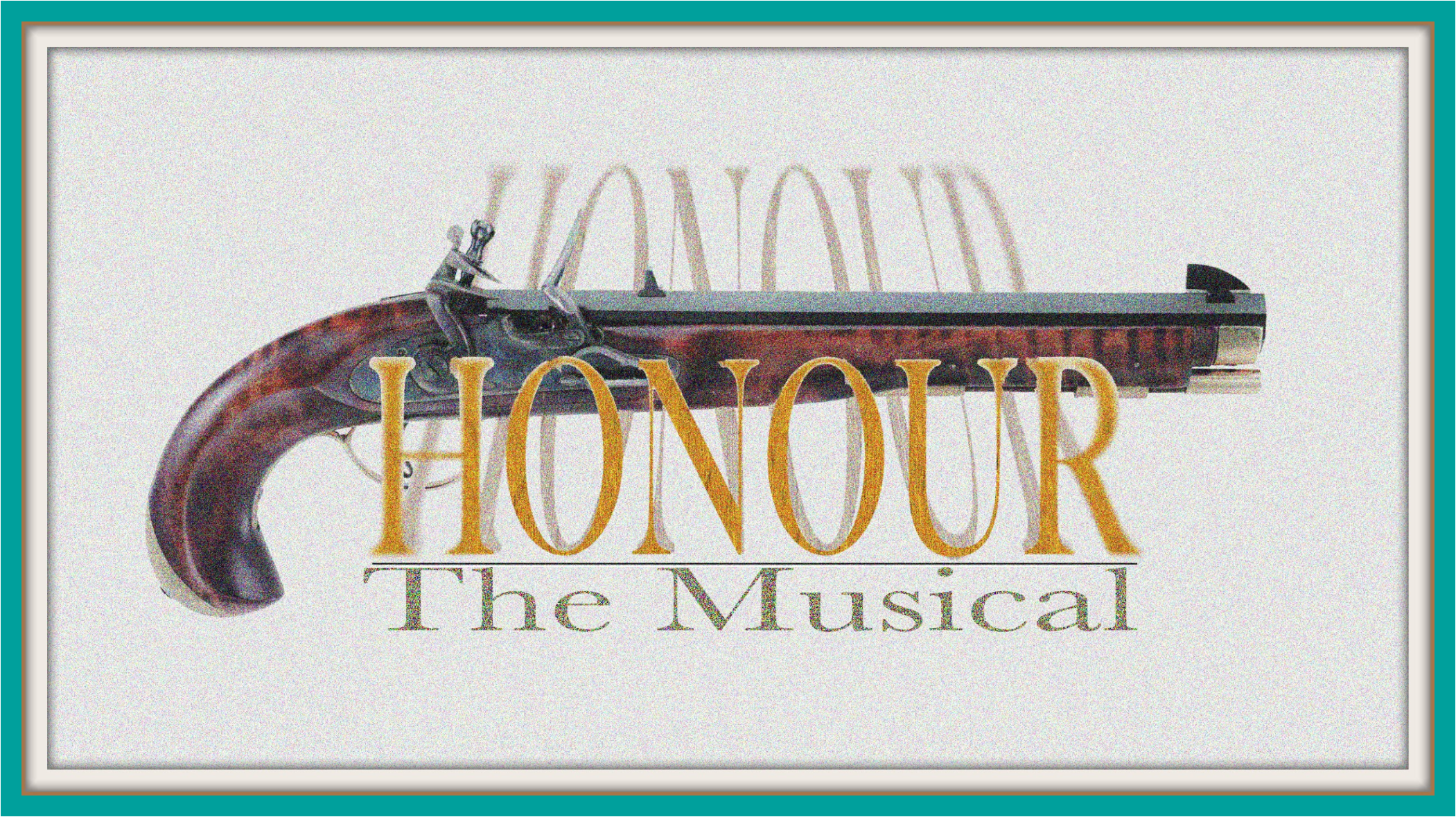 An original historical musical play by author, journalist, and playwright
Bill Hand
with original music by
Simon Spalding
Performance dates January 23, 24, 25, 31, February 1 at 7:30pm
January 26, February 2 at 2pm
All at Craven Community College's Orringer Hall

A Duel to the Death
North Carolina's most notorious affair of honor - the Stanly-Spaight Duel.  A young legislator goads an older statesman in a heated political contest.  The older man insults the younger.  All in public.  In newsprint.  Add the story of Sarah Rice, Spaight's favored slave, who had a son by his nemesis Stanly.  Mix in the anomaly of freedman and slaveowner Barber Jack, Stanly's half-brother.  Combine it with the knowledge and wit of writer Bill Hand and the music of Simon Spalding and you have
Honour, The Musical.
This historic tale will be brought to life through original dialogue and music, as the full-length play sweeps you from the signing of the Constitution to the dispute that would lead these bitter rivals to a fight to the death on the field of honor.
 More details...
This ambitious project requires the support of the entire community!
Please consider a business or individual sponsorship for Honour, The Musical!
Prefer not to become a sponsor? 
Please donate!
Show your support by making a donation to Honour, The Musical.
Your donation will go directly to support production costs of the play,
including costumes, sets, promotion, and technical support.
Any size gift is gratefully accepted!
The Historical Society is a registered 501(c)(3) nonprofit;
your donation is tax-deductible as allowed by law.
Proud Community Sponsors of Honour, The Musical: