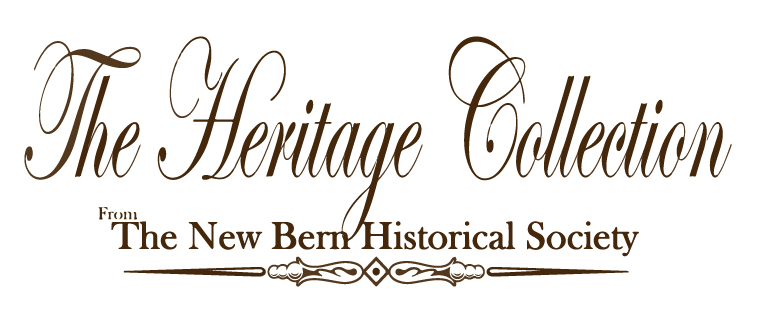 The Heritage Collection -- Fine Art from Artifacts
The Haslen Dependency, owned by Dr. Thomas Haslen and originally located on East Front Street in New Bern, is recognized as one of the oldest brick structures in Craven County.  Saved from demolition by the New Bern Preservation Foundation, it was relocated to the Historical Society's Attmore-Oliver campus in 1980.  A team of archeologists from the North Carolina Division of Archives and History conducted an investigation that produced evidence to support a pre-1761 construction date, as well as showing the building's walls had survived a severe flood and at least one major fire.  A trove of artifacts was recovered from the original site and transported to Raleigh for further examination. The collection was returned and eventually gifted by the New Bern Preservation Foundation to the New Bern Historical Society.
This unique collection of New Bern's past includes a variety of artifacts ranging from shards of porcelain dishes and pottery jugs to pieces of clay pipes, bottles, and glassware.  Other objects recovered were various domestic items including buttons, straight pins, clay marbles, rose head nails, shoe buckles, hinges, keys, tools, horseshoes, an antique billiard ball, and even animal bones from when the dependency was used as a tannery.
The New Bern Historical Society in concert with local artisans has selected the most distinctive pieces of British slipware, melted glass, porcelain, and hand-painted pottery to be transformed into beautifully-crafted jewelry and hand-thrown pots.
You can purchase these artistic interpretations of New Bern's rich history at three exclusive locations:
♦ Hearne's Jewelers at 1331 McCarthy Boulevard, New Bern
♦ Sonia's Handcrafted Jewelry at the New Bern Farmer's Market (Tuesdays and Saturdays), Historic Downtown New Bern
♦ Mitchell Hardware at 215 Craven Street, Historic Downtown New Bern (pottery only)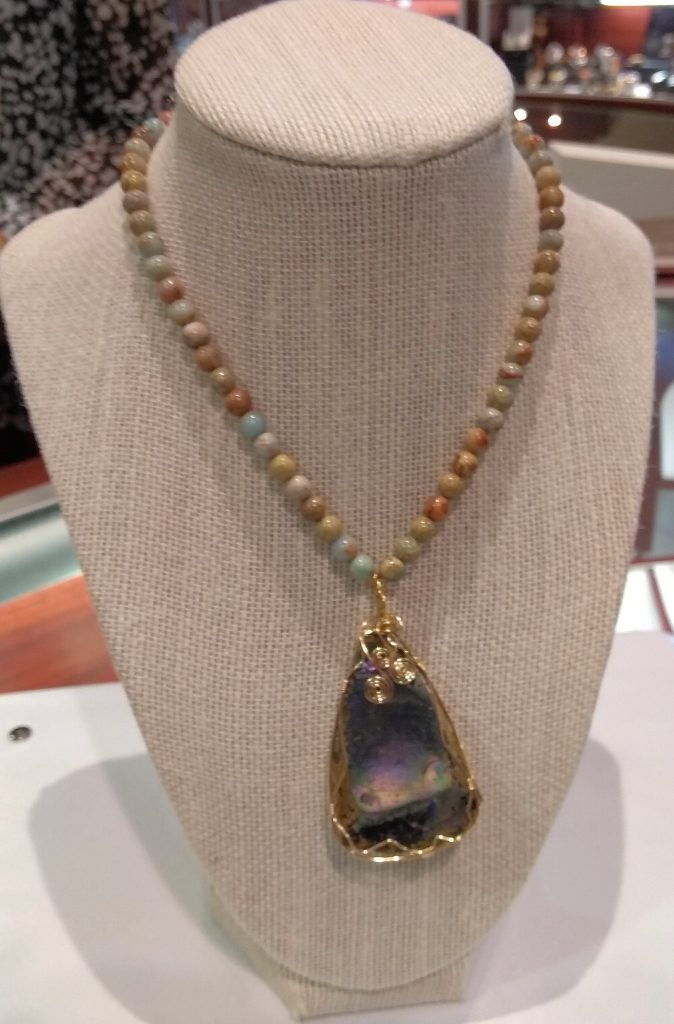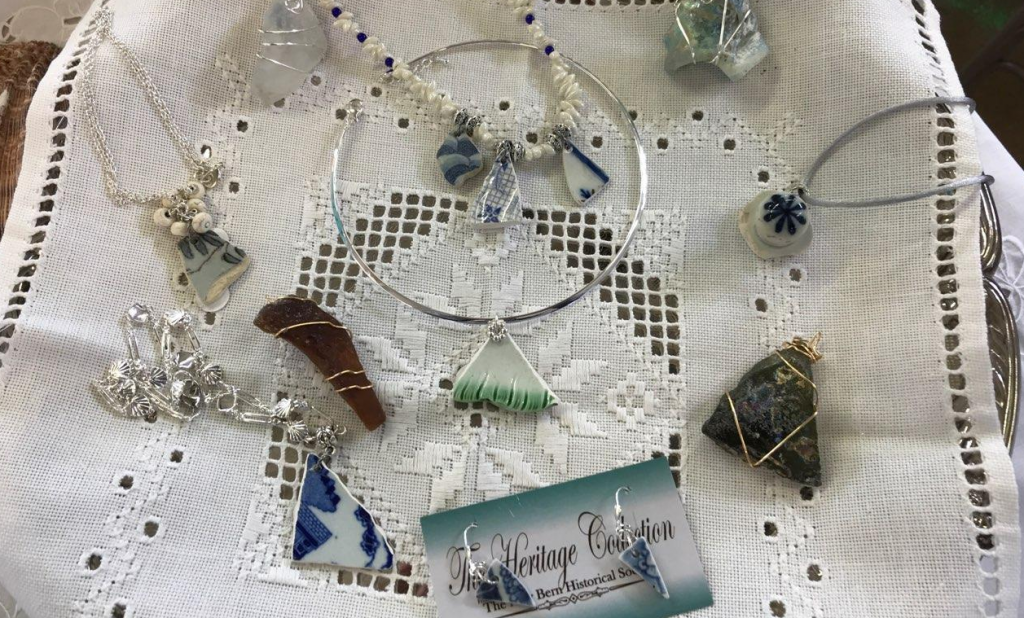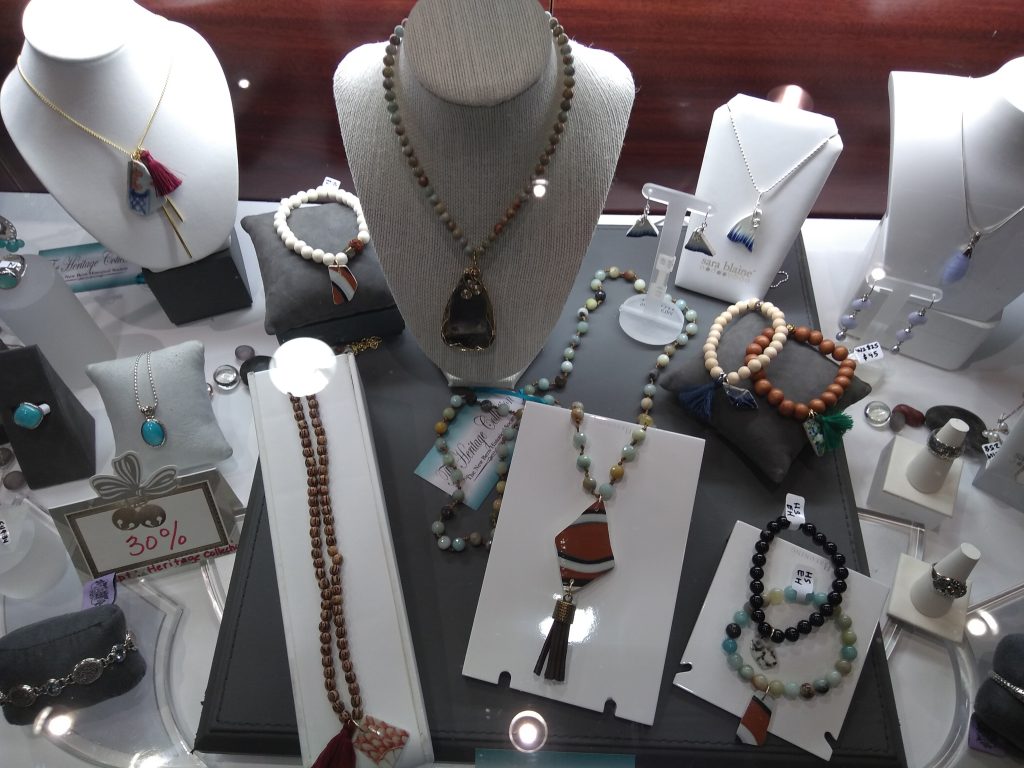 All Heritage Collection pieces are accompanied by a certificate of authenticity
outlining the provenance of the artifact.