Let's bring thousands of smiles back downtown over the holidays!

New Bern's
2d Annual
Gingerbread House
Contest & Display
A Beary Merry Christmas event
Sponsored by the
New Bern Historical Society
This year's theme:
"Historic New Bern Christmas"
Novice or pro, individual or group, adult or youth -- everyone is invited to enter New Bern's Gingerbread House Contest!  This year's theme: "Historic New Bern Christmas."
All houses will be displayed in downtown merchants' windows during the holiday season.  Cash prizes and gift cards will be awarded!  The first 50 entrants will also receive a hand-crafted pottery ornament.
Review the contest details and submit your completed entry form and fee by November 5, 2018 to the New Bern Historical Society, 511 Broad Street. New Bern NC, 28560.
How to enter:
Download and print contest entry form below ~ or ~ you can pick up a form at the Historical Society office at 511 Broad Street.  Submit your entry form and fee to the Historical Society by November 5.  Entry forms and fees (cash or check) may be mailed/dropped off at the Historical Society ~or~ you can email your entry form and pay online on Historical Society website.  See contest rules below for additional details.
Categories and Entry Fee:
You may enter as an individual or as a group.  Whether individual or group, all entries fall in one of three categories:
♦ Youth up to age 14 – fee $5
♦ Adults age 15 and up – fee $15
♦ Business/Professionals – fee $15 (includes bakers, caterers, restaurant employees, engineers, artists, super-experienced gingerbread house builders)
House Rules:
♦ Houses that do not comply with rules cannot be considered for prizes.  Click on link above for printable list of house rules.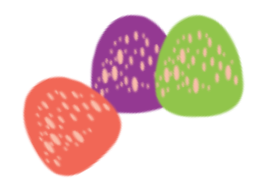 Important Dates:
♦ Gingerbread House class at Craven Community College October 19 at 7 pm.
♦ Entry forms due to Historical Society November 5.
♦ All houses must be delivered to your assigned display location on Friday, November 16 thru Sunday, November 18.  You will be notified as to specific time and location.
♦ Judging takes place November 20. Presentation of awards at the Christmas Tree Lighting on November 24.
♦ Pick up your house no later than 4pm December 18.  Houses not picked up will be donated or discarded.
Take the Gingerbread Class!
You'd like to make a gingerbread house, but not too sure about your skills?  Take the basic gingerbread house class on Friday, October 19 from 7-8 pm at Craven Community College.  Local Gingerbread experts will teach you the basics on how to build and decorate your very own gingerbread house with no-fail dough and icing recipes, and share the tips and tricks for success developed over many years of shows and contests.  The fee is only $10 with all proceeds going to the New Bern Historical Society's Gingerbread project.  Click here for more information and to sign up for the class. 
Judging and Prizes:
♦ Criteria for prizes: Originality and Creativity, Overall Appearance and Appeal, Effective use of materials, Neatness and Use of Detail.
♦ First 50 entries will receive a special hand-crafted pottery gingerbread ornament made by wonderful local artists!
♦ Youth -  First Prize $100; runner-up receives gift cards from local merchants.
♦ Adults - First Prize $200; runner-up receives gift cards from local merchants.
♦ Business/Professional - First Prize $200; runner-up receives gift cards from local merchants.
♦ Best Reflection of Theme wins the Nancy Chiles Heritage Award, $250.
♦ People's Choice Award - special gift basket and gift cards from local merchants. The People's Choice Award is determined by the votes of the viewers and admirers.  The first  vote is free, additional votes are $1 each. There is no limit on the number of times you may vote. Paper ballots will be collected on three occasions downtown and online votes will be cast on Facebook.