What is Ghostwalk?
Ghostwalk is a family-friendly event that combines spirits from New Bern's past, talented local volunteer actors, historic sites, and a fun-filled, creative environment.  It is NOT a haunted house or a homes tour. Guides will lead you through the stops in the cemetery, at which you will hear lively stories based on real historical characters and events. The remainder of the event is self-guided, with historical spirits telling you their spirited tales on outdoor porches in downtown New Bern. Downtown theaters provide great skits, and local churches offer a variety of low-cost meals for Ghostwalk visitors. Click here for a handy fact sheet explaining Ghostwalk.
Ghostwalk Schedule: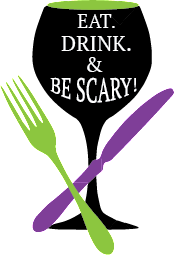 Thursday, October 20 from 11 am to 10 pm:
Kick off Ghostwalk by eating at Morgan's Tavern & Grill. A generous portion of the proceeds from the entire day are donated to support the Historical Society.
Thursday, October 20-Saturday, October 22 from 6 pm to 9 pm: 
♦ Visit Cedar Grove Cemetery with a number of haunting historical sketches
♦ Enjoy a light-hearted skit on the back porch of the Attmore-Oliver House
♦ While at the AO House, get your photo taken at the free TapSnap interactive photo booth and grab a homemade tasty treat at the Veri-Good Bakery
♦ Visit the porches of historic downtown homes, with lively skits featuring historic characters from New Bern's past
♦ Check out the special Ghostwalk sketch by New Bern Civic Theatre
♦ Grab a budget-friendly dinner at one of several local churches, supporting their fundraisers with your purchase

Tickets good for all three evenings. Not all attractions are open all three nights. Detailed schedule will be posted here and on your ticket. 
Ghostwalk Auditions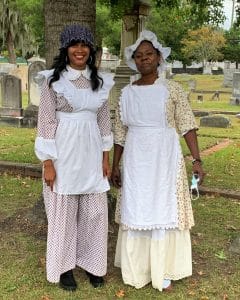 Feeling Ghostly? Need Some Spirit? Try out for this year's Ghostwalk!
Saturday, August 6 at 1pm at the Attmore-Oliver House, 511 Broad Street

Whether you are a spirited novice or have lots of ghostly experience, you can audition to play one of the spirited personalities from New Bern's past. No preparation is necessary. Auditionees will be asked to read from scripts. Actors will perform for three nights, October 20-22, at one of 13 outdoor ghost sites including Cedar Grove Cemetery. Click here for full details.