Announcing our
Upscale ABC Yard Sale!
Saturday, March 12, 2022
9am - 2pm
New Bern Battlefield Park Pavilion
300 Battlefield Trail
New Bern, NC 28562
An all outdoor sale featuring a selection of our best antiques, furniture, collectibles, art, and tools/outdoor items.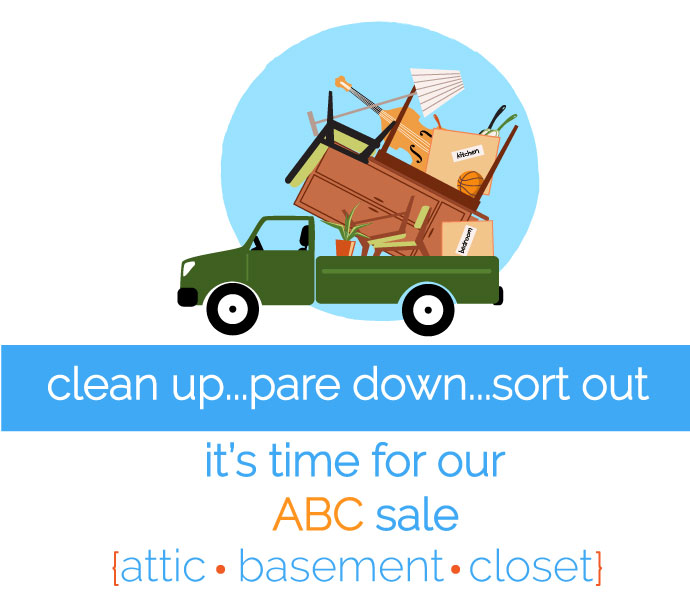 Our very generous Historical Society members donate year-round to provide you with a wonderful assortment of gently-used, higher-end furniture, antiques, collectibles, artwork, lamps, estate jewelry, tools, and outdoor items. 
Now twice a year and outdoors under the Pavilion at beautiful Battlefield Park, our ABC Sale is one of New Bern's most popular yard sales. 
Support the sale and you support the preservation of New Bern's amazing history!
Donations gratefully accepted!
Want to make a tax-deductible donation?
We would love to have your gently-used, nicer items in the following categories - furniture, antiques/collectibles, estate jewelry, art, and tools/outdoor equipment.
Please note, we no longer sell most linens, glassware, toys, books, or household items not listed above.  Please call the office for guidance.
Questions?  Pick up needed for larger items?  Please call the office at 252.638.8558.
Thank you for supporting this important fundraiser, now in its 32nd year!
The fine print:
Cash or checks only for purchases under $150. 

Credits cards accepted only for sales of $150 and more.

All purchases must be picked up by 3pm. 

No deliveries available.
Battlefield Park is located at 300 Battlefield Trail, just inside the entrance to Taberna subdivision.