Ghostwalk 2014

Sorry you missed it, please come to the next Ghostwalk, October 23-25, 2014
Ghostwalk
The Haunted Housewives of New Bern
October 24-26, 2013

23rd Annual
It was a GREAT Ghostwalk, sorry you missed it!!!
Ghosts by Night,
Art by Day
Consider visiting RiverFest by day during Ghostwalk weekend

Bridgeton RiverFest Fine Art Festival
October 26-27, 20
13
For details, scroll to bottom
Ghostwalk FAQs

Thursday, October 24, 6:30-9:30 pm (limited hauntings)
Cedar Grove Cemetery
Athens Theatre (New Bern Civic Theatre)
Masonic Theatre (RiverTowne Repertory Players)
AGONY ALLEY (for kids of all ages) IS  ALSO OPEN
with a Mystery Mansion where you will see Just Desserts
and then visit

'Under the Tent' for outdoor entertainment!



Friday & Saturday, Oct 25 & 26, 5:30-9:30 pm (hauntings everywhere!)


ALL 17 Ghost Sites, including

Agony Alley

, and the Athens and Masonic Theatres
AS WELL AS the Hollister House and Cedar Grove Cemetery,
both used in the filming of ABC's

Sleepy Hollow

AS NIGHT FALLS, encounter 'the haunted housewives
(and their significant others) of New Bern'
in their historic haunts ……..
Spirits (portrayed by "live" actors) will be located
throughout New Bern's historic district
in homes, porches, and gardens.
At Cedar Grove Cemetery
candlelight leads you on oyster shell paths
as ghosts emerge from shadows to tell you their stories.
And, Agony Alley is a Mystery Mansion that will leave you laughing!
Don't miss the  'Under the Tent' amusements and entertainment outside!!
Agony Alley is fun for 'kids' of all ages!!
The New Bern Civic Theatre and Rivertowne Repertory Players,
at the Athens and Masonic Theatres,
perform spirited musicals for your enjoyment!!!
Buy Ghostwalk 2013 Tickets Online
Tickets:

$15 Adult, advance ticket purchases

$20 Adult, days of event (begins Oct 24). Available at any ticket outlet including  Ghostwalk Headquarters (511 Broad St)
* $10 Active Duty Military & Dependents with current ID
*$10 Students with current ID
$5 Children 3-12 years
Children under 3 years old are free
*Discounted tickets requiring ID must be picked up at the Historical Society office.
TICKETS PURCHASED AS OF  OCTOBER 17 WILL NOT BE MAILED. PLEASE PICK UP AT OUR OFFICE, 511 BROAD  STREET, BEFORE OR DURING GHOSTWALK.

OFFICE HOURS  ARE 10:00AM – 4:30PM MONDAY-FRIDAY
GHOSTWALK OFFICE HOURS ARE 11:00AM-9:00PM.
Ghostwalk ticket outlets in Eastern NC:
New Bern:
New Bern Historical Society (Ghostwalk Headquarters) - 511 Broad St. (252-638-8558)
Bank of the Arts - 317 Middle St. (252-638-2577)
Craven County Convention & Visitors Center - 203 S. Front St. (252-637-9400)
Harris Teeter - 2019 S. Glenburnie Rd. (252-514-0060)
Mitchell Hardware - 215 Craven St. (252-638-4261)
Havelock

:
Information Ticket & Travel Office - MCAS, Cherry Point (252-466-2197)
Morehead City:
Harris Teeter - 5000 Arendell St. (252-240-3742)
Greenville:
ASAP Camera - 3701 Charles Blvd. (252-321-8888)
ALL TICKETS SALES ARE FINAL. NO REFUNDS.
Haunted Housewives

t-shirts are also available for purchase at 511 Broad St before and during Ghostwalk for $16 S,M, L,XL and $17.50 for XXL

Presented by New Bern Historical Society, 511 Broad Street, New Bern, NC 28560 (252-638-8558)
For Ghostwalk accommodations and/or special packages follow these links!
Ghosts by Night,
Art by Day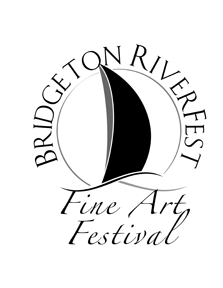 Saturday and Sunday – October 26 and 27 are the dates for the third annual Bridgeton RiverFest! Now you can enjoy historic ghosts and their tales of New Bern by night at Ghostwalk, and go to the Bridgeton RiverFest during the day. Browse the works of wonderful artists from near and far at this third annual juried art show.  The artists will be joined by food vendors and musicians, so expect lots of fun! For more information go to BridgetonRiverFest.com