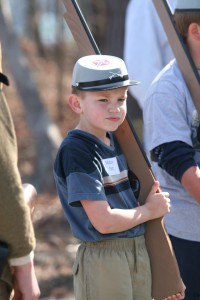 Harry Goodman Battlefield Adventure Day is an annual springtime family event for up to 80 children, ages 6-12, accompanied by their adult family members.   This Saturday event is filled with learning activities and living history.  Civil War re-enactors in their encampment add an authentic dimension, interacting with participants and their families.  Static displays of Civil War era artifacts teach families about life in those times.  Children choose between soldiering or games, crafts, and cooking activities.   A delicious commissary meal is also provided.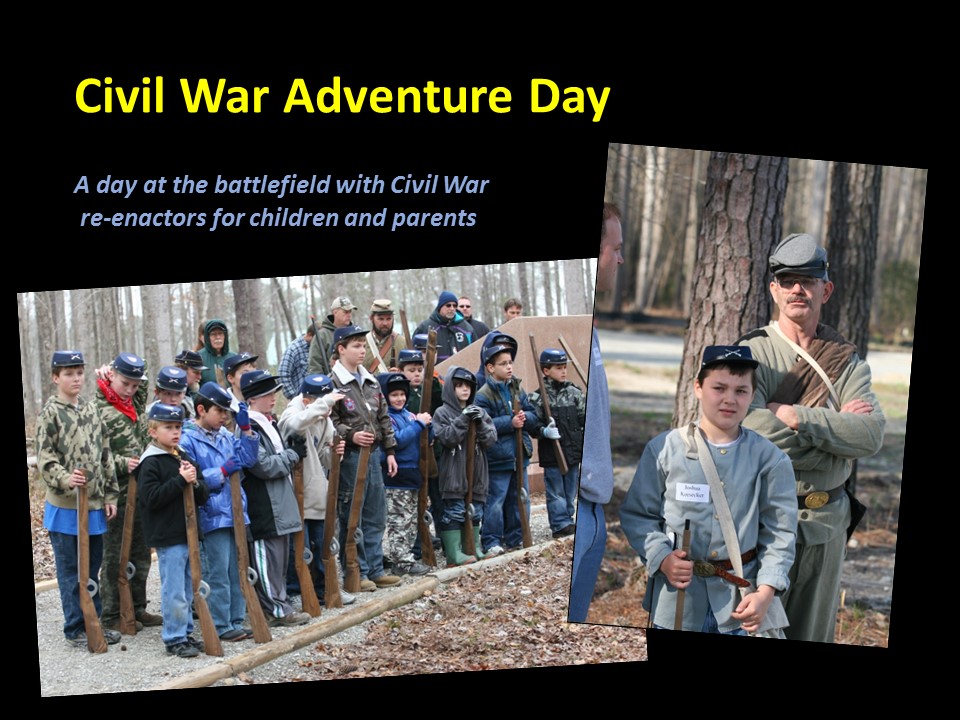 This year's Battlefield Adventure Day is Saturday, April 29 from noon to 4 pm.  Click on the flyer below for details.   To register your child, please call 252-638-8558.
In 2016, this event, formerly known as Civil War Adventure Day, was renamed in honor of Harry Goodman, New Bern resident and long-standing Historical Society member, who spent countless hours restoring and preserving  New Bern's Civil War Battlefield Park.  This annual event is made possible through the generosity of the Goodman family.