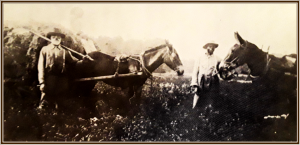 Whispers of the Long Departed
presented by Eddie Ellis
Thursday, August 12
6:30-7:30 pm at NC History Center
529 South Front Street
Sold out!
The Untold History of
Southern Craven County
Award-winning journalist, author, and historical sleuth Eddie Ellis will both entertain and educate us with the previously undisclosed story of southern Craven County dating from before the 1710 founding of New Bern. The gifted storyteller, author of New Bern History 101, will share the highlights of his new book Whispers of the Long Departed. In his new book, he shines a light upon the south shore of the Neuse River, the previously unreported tale of the land and people from the Trent River to Adams Creek, from the earliest days of settlement to the end of the Great Depression. With his unique conversational style, Ellis will share stories of Craven County's residents, both black and white, who struggled and triumphed there from the earliest days of America.
New Bern History 101 and Whispers of the Long Departed books will be available for purchase and signing.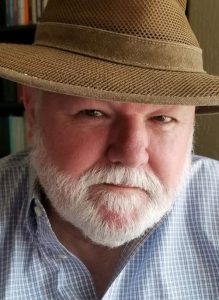 Ellis was born in New Bern and raised in New Bern and Havelock. In his early twenties, he began a career in the newspaper business that included roles as a reporter, editor, and managing editor of the Havelock Progress, managing editor of the Garner (NC) News, and editor of the North Carolina Farmer. In 1985, under the banner of Ellis Publishing Company, he became the publisher of The Windsock, the official newspaper of Marine Corps Air Station Cherry Point, and in 1986 founded the Havelock News. He began his research on the history of Havelock and southern Craven County in his early teens and was named Official Historian of the City of Havelock in 1984. He has written hundreds of newspaper and magazine articles -- and four books of local history. He has spoken about the area's heritage for decades. 
Cost is $10 for Historical Society members; $15 for non-members.  Doors open at 6 pm.  No meal is provided with this program. 
Sold out!  Please call the office at 252.638.8558 to be placed on the wait list.
Preorder the books and save!
Our speaker has graciously arranged for preorders of his new book, Whispers of the Long Departed, through the Historical Society. You may also purchase his award-winning New Bern History 101, now in its second edition. Both are offered at substantial savings over retail price.
You may pick the books up at the Historical Society office or at the August 12 presentation or have them shipped for a small fee. 
Price does not include NC sales tax.
Note, if you can't make this event, Ellis will also be conducting a book signing and presentation on The First Day of the Battle of New Bern on Friday, August 13 at 6:30 pm at the Tryon Palace Museum Store at the NC History Center.