2021 Richard K. Lore Presentation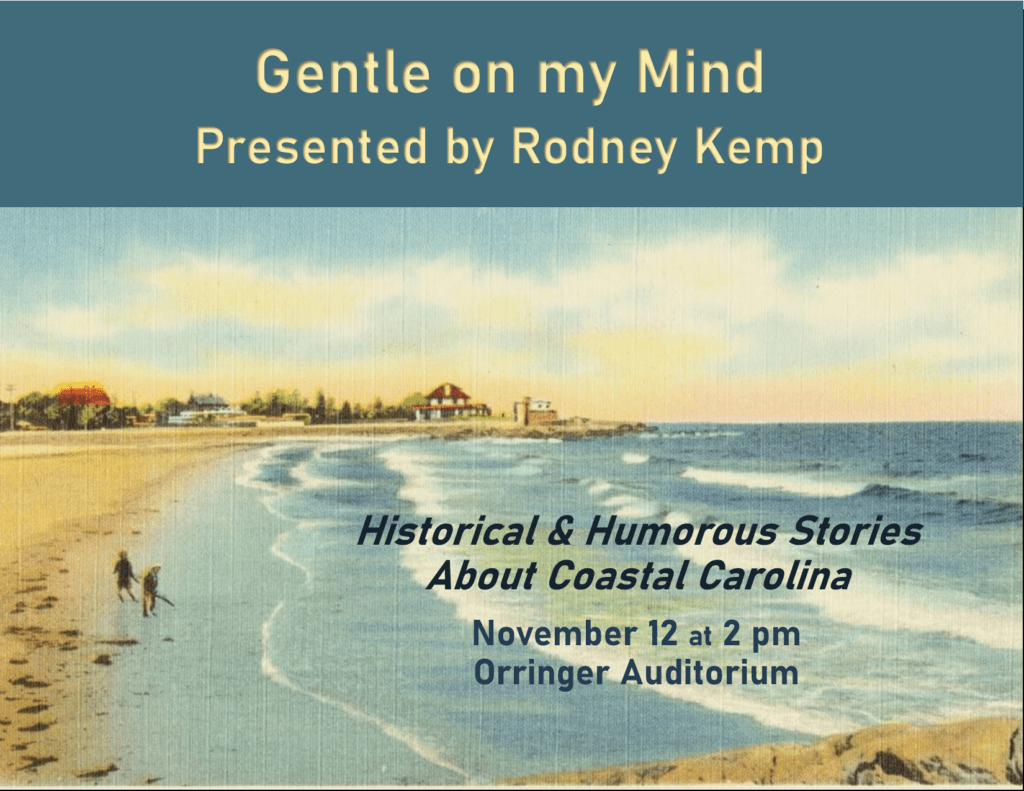 Gentle on My Mind
Historical & Humorous Stories About Coastal Carolina
Presented by Rodney Kemp
Sunday, November 14, 2021
2 to 3 pm  ●  Reception to follow
Orringer Auditorium, Craven Community College
Reception following the program
Throughout coastal North Carolina, storytelling is a finely-honed art form. For generations, people gathered at country stores, fish houses, festivals, and front porches to bend a few yarns and out-spin each other.  We are delighted to bring to New Bern celebrated speaker Rodney Kemp, who will share his rollicking and poignant stories of the past growing up in coastal Carolina.
Regaled by Our State Magazine as a top North Carolina historian, educator, and storyteller, Kemp is described as one of the area's last great "fish house liars," for his skill at spinning dozens of time-worn, history-based stories that capture the voices and experiences of generations of coastal Tar Heels.
Cost is $10 for Historical Society Members; $15 for nonmembers.  Prepaid reservations recommended.  Paper tickets are not issued; please present your receipt upon check-in at the door.  Open seating; doors open at 1:30.
Please note, masks are required to be worn in Orringer Auditorium when not social distancing.
About our Speaker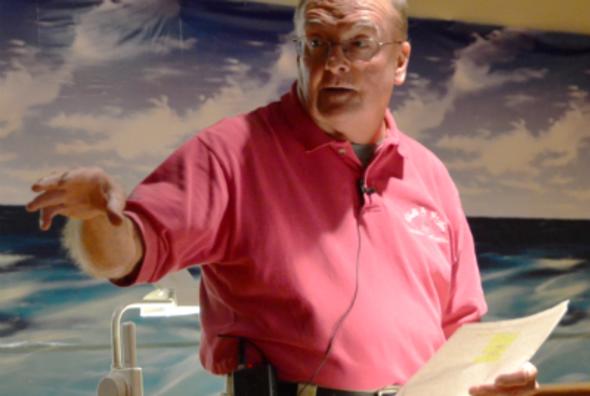 Rodney Kemp grew up in Morehead City and attended Texas Tech University where he majored in English, history and journalism.  He returned to eastern Carolina as a teacher and coach, first at Newport Elementary School, then for eleven years at West Carteret High School.  He has been with the insurance business since 1983 and just recently retired from Chalk & Gibbs.  Mr. Kemp loves telling stories and has a folksy sense of humor which appeals to all.  In 2003 he earned the "North Carolina Historian of the Year" award and is a popular speaker throughout the region, particularly at the Carteret County Historical Society where he started his popular "Fridays with Rodney" series.
The annual Lore Lecture series is named in honor of the late Dr. Richard K. "Dick" Lore, in recognition of his many years of service to the New Bern Historical Society as Historian, board member, and avid volunteer.