Historical Lectures ~and~ Lunch & Learn Programs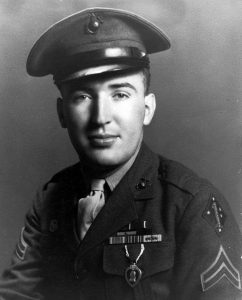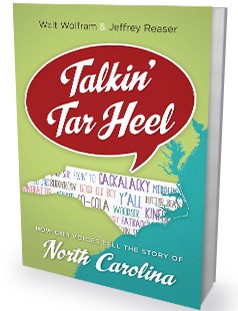 The New Bern Historical Society brings our local history and heritage to life with a variety of educational programs, including Lunch and Learn presentations; the annual Dr. Richard K. Lore Lecture; and the annual Ed Bearss Presentation. Occasionally other events such as a genealogy lecture or a Civil War Symposium will be scheduled. Please click on the above links to learn more.
---
Encore presentation!*
"New Tales of Espionage in Civil War Craven County"
August 16 at 6:30 pm at NC History Center
Presented by author & historian Eddie Ellis
*The August 15 Lunch & Learn program sold out early but our guest speaker has graciously offered to give a second presentation on August 16 at 6:30 pm.  Cost is $10 per person.
Click here or call the Historical Society at 252.638.8558 to reserve your prepaid seat!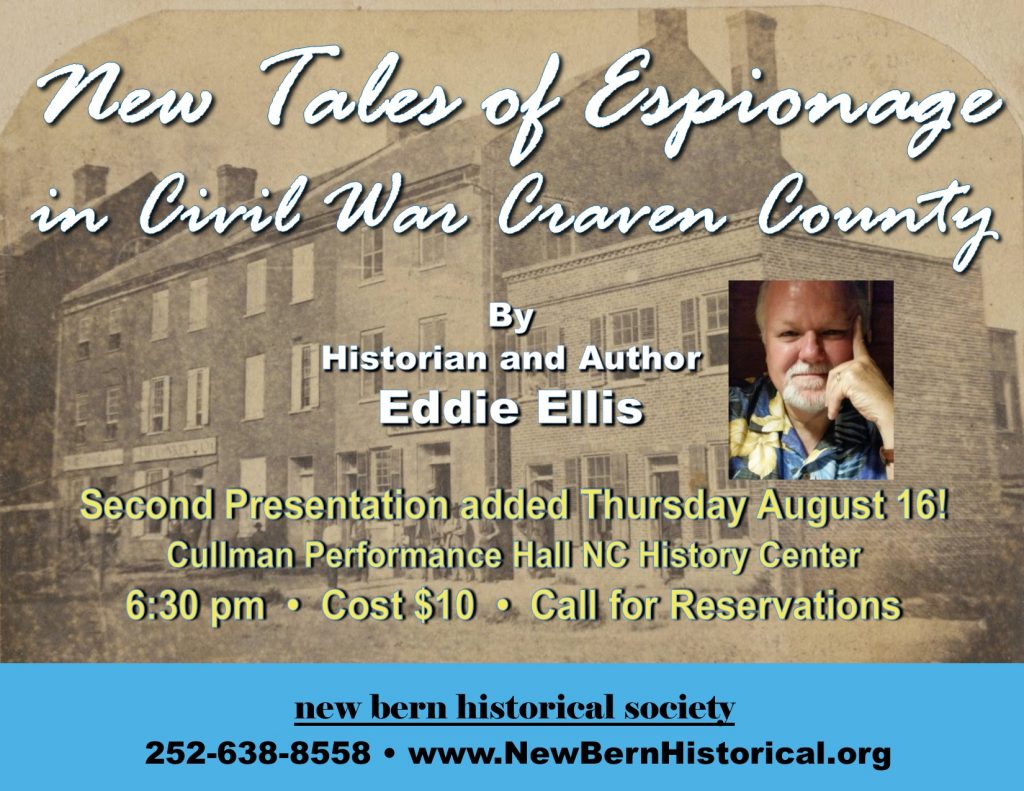 SPIES, SECRETS & SHENANIGANS . . . In eastern North Carolina during the Civil War, Union occupiers existed alongside Southern civilians. Military leaders struggled to capture territory, railroads, waterways. One of the most sought-after commodities was information. The Burnside-created enclave of coastal forts strung from New Bern to Fort Macon was the focus of intense intelligence gathering and clandestine shenanigans from 1862 till the end of the struggle between North and South. Spies are, by their very nature, nameless. Fresh analysis of the war's voluminous records, however, now allows us to name names. This exciting new program will reveal previously unknown tales of the dark network of Southern secret agents, both men and women, who operated here.
Edward Barnes Ellis, Jr. has worked as a journalist, a lobbyist and a laborer. A native of Craven County, Eddie is the descendant of a family that recorded the first land deed in North Carolina. Among his ancestors are settlers at Jamestown, Va., and veterans of the American Revolution and the War Between the States. He's been hooked on history since elementary school. He served in the N.C. General Assembly for four years as a legislative representative. For most of his career, he was engaged in the newspaper business as a reporter, photographer, columnist, editor and publisher. Eddie has been the official historian of the City of Havelock since 1984. He has written three histories based on his years of personal research. His 2005 book In This Small Place: Amazing Tales of the First 300 Years of Havelock and Craven County, North Carolina, is the first volume of history ever written about the Havelock-Cherry Point area. His second book, New Bern History 101, a compelling portrait of the city of his birth, received the 2010 Book Award of the North Carolina Society of Historians. His third, a photo book entitled Historic Images of Havelock & Cherry Point, offers more than 170 rare images and detailed descriptions of the community collected over four decades.
Open to the public. Cost is  $10 per person. Click here or call the Historical Society office at 252.638.8558 to reserve your pre-paid seat.
Presented by the New Bern Historical Society in partnership with Tryon Palace.
---
Sorry you missed it.  A look at past programs….
"New Bern Then & Now"
Back again for the third time!
August 8 at 6:30 pm
Presented by Historical Society Curator Jim Hodges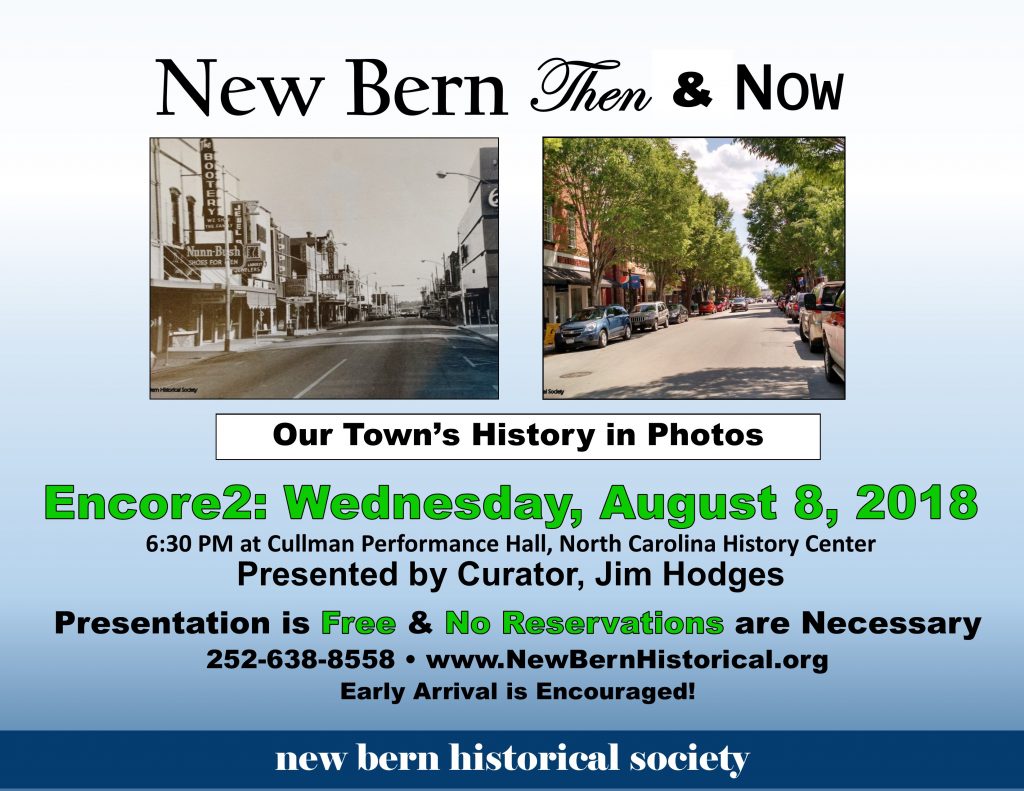 6:30 pm at Cullman Performance Hall, NC History Center
Free event, no reservation required.
Seating is limited – arrive early.
This event was so overwhelmingly popular that we are bringing it back yet again!
You hear it often in New Bern: "that used to be…."  Captain Ratty's used to be Duffy's Drug Store. First Citizens Bank sits where the Hotel Queen Anne used to be. In this free program, Curator Jim Hodges will take you on a photographic journey down memory lane, revealing the past and present of dozens of New Bern landmarks. Jim has scoured the Society's photo collection to share nearly 100 wonderful images. You'll be fascinated by these historic images.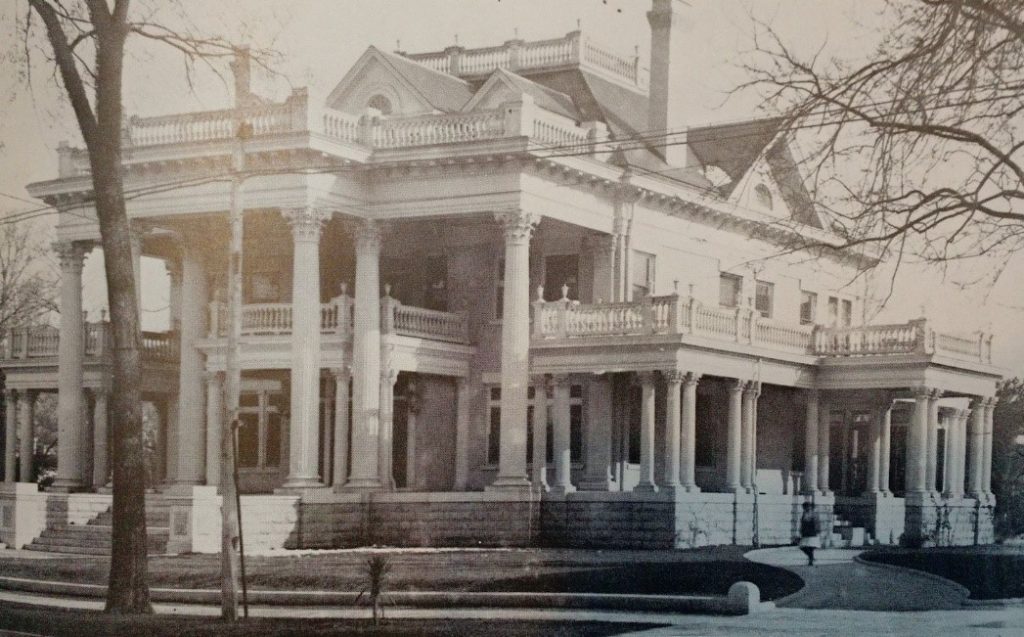 Jim was reared in New Bern and attended UNC – Chapel Hill, earning an undergraduate degree in Chemistry and a post graduate dental degree. After satisfying a military commitment and enjoying several years of international travel, he returned to New Bern and practiced dentistry until his retirement in 2012. Jim's current life chapter involves his passion for New Bern and its rich history as a member of the Historical Society and the Tryon Palace Foundation Board of Directors. As the volunteer Curator of the New Bern Historical Society he spends his days maintaining, conserving and finding ways to share the collection.
This program is presented by the New Bern Historical Society
in partnership with Tryon Palace.
No reservation required for this event.  Space is limited; early arrival strongly recommended.
---