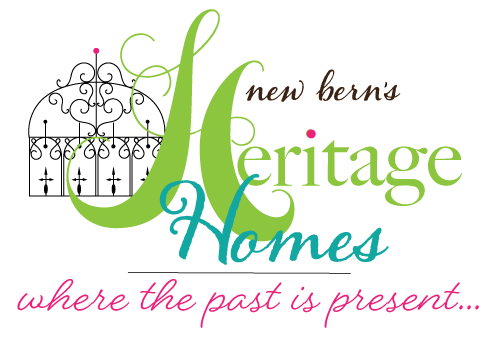 Announcing the 2019
Heritage Homes Tour
April 12-13
A celebration of New Bern's extraordinary resilience
Featuring exclusive homes in five historic neighborhoods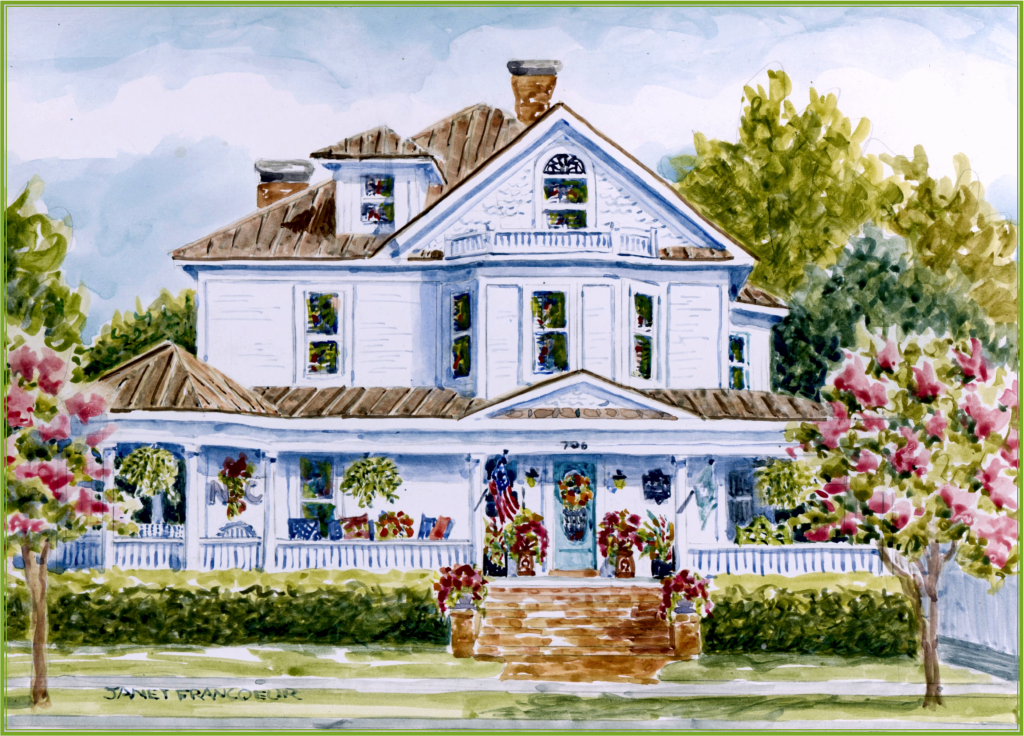 New Bern's history is a remarkable story of strength and resilience.  We won't let Hurricane Florence rewrite that history!  Join us as we celebrate the endurance of New Bern's beauty and charm with a very special Heritage Homes Tour on April 12-13.
This self-guided tour includes 18 exclusive properties, some never before open to the public, in five historic neighborhoods: Downtown, Dryborough, Riverside, Ghent, and DeGraffenried Park.  Tour includes recent restorations, homes undergoing renovation, gardens, a very special Garden Party with live music on the Back Porch Stage, costumed historical characters, heritage gardening demonstrations, and more.  Tickets are good for both days.  Download brochure with details here.
Tickets on sale on our website, at New Bern Historical Society at 511 Broad Street, and at all outlets.  Ticket prices $20 advance, $25 days of event, $15 active duty military, students, and Historical Society members, $15 ea for groups of 10 or more.  Ticket outlets New Bern Historical Society, 511 Broad Street; Bank of the Arts, 317 Middle Street; Harris Teeter, 3565 MLK Blvd; Harris Teeter, 2032 Waterscape Way, Carolina Colours; Mitchell Hardware, 215 Craven Street.
Please remember that these are private homes which homeowners have graciously opened to the public. Please treat them respectfully.
This is a self-guided walking/driving tour. There is no guide or bus. There are docents in each house who will share the home's history and architectural highlights.
Your ticket contains your map of all houses. Houses are numbered on the ticket but you may start anywhere and visit them in any order.
With 18 sites in five neighborhoods, you should review the ticket and brochure and plan your route prior to starting out.
Each site may be visited only once, except for the garden party, which you may visit both Friday & Saturday.
Wear comfortable walking shoes and dress for the weather. While the houses are open to tour, you will be waiting in line outside.
Historic homes do not accommodate strollers or wheelchairs and often have uneven walkways and steep steps. Please use caution.
No pets, food, drink, photography or recording allowed in homes.