Take the Gingerbread Class!
So you'd like to try your hand at a gingerbread house but don't know where to start?  Take our class!
When:
Thursday, November 2, 2017 from 7-8 pm in Orringer Hall, room 129, Craven Community College. Click here for campus map.
Cost:
$10 with all proceeds going to the New Bern Historical Society's Gingerbread project.
Class Description

:
Building a Gingerbread House — An Evening Workshop
In this one-hour class, under the guidance of local gingerbread expert Dawn Staats, you will learn the basics to build and decorate your very own gingerbread house with no-fail dough and icing recipes.  Dawn will share the tips and tricks for success developed over many years, like how to make your house hold up in our humid southern climate. 
Whether novice or pro, after this class, you'll be ready to enter your gingerbread creation for display in a window of a downtown retail shop during the holiday season  as a part of the Beary Merry Christmas festivities.
Proceeds from the registration fees will be donated to the New Bern Historical Society for prizes in its first annual Gingerbread contest.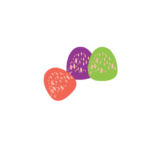 Register and pay your entry fee online HERE


—or —

 
call the New Bern Historical Society at 252.638.8558 to register.